If you wish to drive a vehicle, you should first know how to drive it. When you apply for a driving license, you will be given the time required to learn the art of driving. You have an option to either enroll yourself at a motor training school or learn it from someone you know.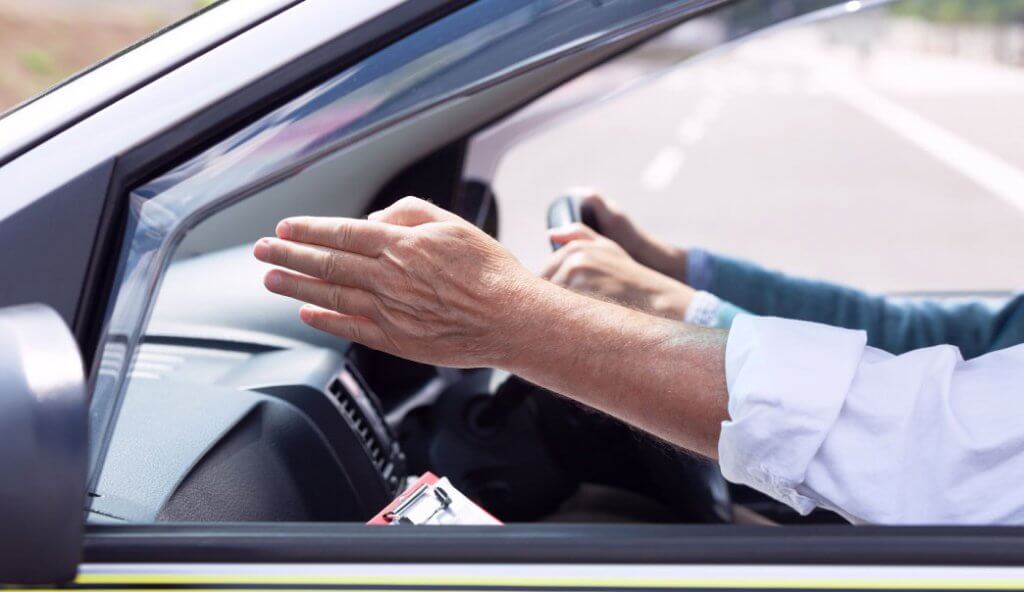 In India, a driving license can be of various types. These types depend upon the class of vehicles that you want to drive. We have listed the types of driving license issued by the regional transport office (RTO) below, let's take a look:
Learning License
As the name suggests, a Learning License is issued to those who wish to learn how to drive a vehicle. This license is valid for a period of 30 days after which, the learning license holder can apply for a permanent driving license. The prerequisite for applying for a permanent driving license is that the applicant should pass an online test conducted at the RTO office.
Filling the Driving License online form is more convenient than personally visiting the RTO office. Even after you have successfully passed the test for learning license, you cannot drive a vehicle alone. A person holding a learning license should always be accompanied by a permanent driving license holder.
Permanent Driving License (Private Vehicles)
A driving license is an official authorization that facilitates a person to drive a vehicle in India. A driving license is issued by the RTO office after the applicant successfully clears a driving license exam. The eligibility for applying for a permanent driving license is – being a learning license holder and of at least 18 years of age. You can apply for a permanent license by filling the driving license online form.
The license is issued in the form of a smart card which carries the holder's information like a photograph, signature, address, etc. A chip placed on this smart card holds the biometric information, for example – fingerprints. The class of vehicles that the holder is authorized to operate is also mentioned on the card.
Commercial Driving License
The process of obtaining a commercial driving license is similar to that of obtaining a driving license for private vehicles. However, the health status of the applicant is thoroughly checked while issuing this license. Also, the applicant is required to pass at least 8th standard examination from an authorized school. The minimum age limit of the applicant varies according to the rules and regulations of different Indian states. This license authorizes a person to drive heavy vehicles which helps in the transportation of goods or passengers.
International Driving Permit
An international driving permit, allows a person to rent and drive a vehicle in foreign lands. It is a multi-language translation of your Indian driving license. This permit is supposed to be used in conjunction with a permanent driving license. The validity of an IDP is one year, post which the holder needs to re-apply for the document.
Also, read: Foreign Countries That Accept Indian Driving Licence
Which Are The Various Classes of Vehicles?
MC 50cc: Vehicles with an engine capacity of 50cc or less than 50cc come under this class.

LMV–NT: Vehicle like motorcars, jeeps, etc. come under the Light Motor Vehicle-Non Transport class

FVG: Vehicles, especially two-wheelers without gears come under the FVG class. For example – Scooters and Mopeds

MC EX50CC: Vehicles with an engine capacity of 50cc or more come under this class. Motorcycles with gear and Light Motor Vehicles (LMVs) i.e. cars are included.

MCWG or M/CYCL.WG: This class is for all types of Motorcycles including Motorcycle with gear

HGMV: It includes Heavy Goods Motor Vehicles like trailers, larger trucks, etc. which carry goods.

HPMV: It includes Heavy Passenger Motor Vehicles which have an All India Permit for the transport of passengers on a commercial basis.
Carrying a valid driving license is a must if you wish to drive on Indian roads. A driving license is also one of the ID proofs issued by the authorities. If you drive a vehicle without carrying your Driving License, you will be penalized as per rules stated in The Motor Vehicles Act, 1988.
---
COVID-19: Expired Driving License Validity Extended Until 31 July 2020
– May 26, 2020
For those driving licences which expired after 1 February 2020 onwards, the Ministry of Road Transport and Highways (MoRTH) has decided to increase the deadline for the validity of the documents. With the ongoing lockdown in the country to stop the spread of the deadly COVID-19, it has made it challenging for citizens to renew their DL to process payments for registration of the vehicle. With several road users probably using an expired DL can continue to use it until 31 July 2020 without having to worry about paying fines or paying additional charges while renewing an expired licence. Other documents include vehicle registration certificates, fitness certificates, etc.
Deadline to Renew DL and Vehicle Fitness Certificate Extended Until 30 June
– May 6, 2020
The central government announced that the deadline to renew driving licence and fitness certificates for vehicles has been extended until 30 June 2020. The decision was taken amidst the ongoing lockdown to contain the spread of COVID-19 in the country, this has led to the common man unable to renew their DL or get a vehicle fitness certificate. The announcement is applicable for all documents related to Central Motor Vehicles Rules 1989 and Motor Vehicles Act 1988. All documents which have expired from 1 February 2020 and may expire by 30 June 2020 will be treated as valid until 30 June 2020. With government offices closed due to the lockdown, the decision was made by the Centre to offer respite to the common man.
Invalid Fitness Certificate, Driving Licence From 1 February To Be Accepted Till 30 June
– March 31, 2020
Documents such as driving licence, fitness certificate for vehicles which have expired post 1 February and 30 June 2020 will be considered as valid until 30 June 2020. The announcement came from the transport ministry in the wake of the countrywide lockdown due to the deadly Coronavirus infections. Since people will not be able to renew these documents due to the lockdown announced by the government, the transport department issued the advisory. The advisory covers all sorts of permits, fitness certificates, driving licences, registration certificates, etc. All states and Union Territories are requested to follow the advisory in letter and spirit so that it does not inconvenience the public.
Delhi Government Adds More Services to Doorstep Delivery Scheme
– December 16, 2019
Delhi Chief Minister on Friday announces additional services under the government's doorstep delivery scheme. The government announced that 30 more services including renewal of driving licence and permit will be offered under this scheme. Other services include registration of construction workers, issuance of concessional bus passes for students, disabled persons and senior citizens, issuance of conductor licence, surrender and renewal of licence have been added to the scheme. The initiative was introduced in September 2019 by the Delhi government and it now covers 100 services. He added that of the 2.89 lakh calls for availing these government services, more than 2.64 lakh have been closed in 15 months with a success rate of more than 90%.
---
---
Read informative Driving License articles at Acko.
Having a vehicle insurance policy helps protect against damages to your vehicle under various circumstances. Stay upto date with the latest Car Insurance Articles and Two Wheeler Insurance Articles here.
Read all our insurance & non insurance related articles here.