Complete Guide: RTO Online Application For License
Driving license is an important document. The main importance of a driving license is that the holder is a trained driver who is officially permitted to drive a vehicle on Indian roads. It can be used as an identity proof wherever required. In order to drive a vehicle, having a valid driving license is mandatory as per The Motor Vehicles Act, 1988.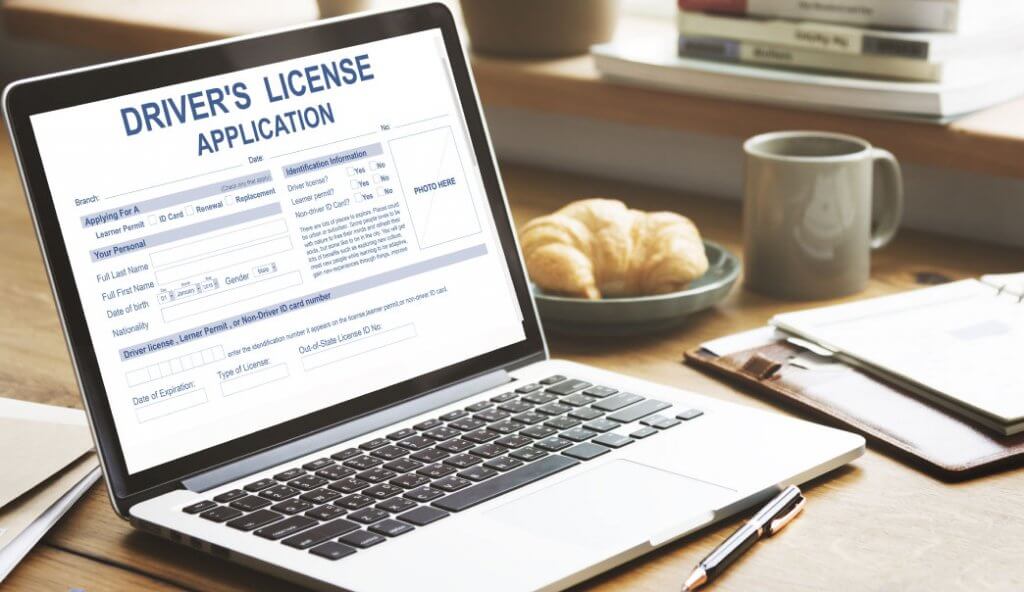 3 Types of Driving License
Driving License in India can be of 3 types depending upon the purpose of using a vehicle. The process of registration differs slightly for acquiring any of the following types of driving license:
1. Learner's License
A Learner's License is issued to a person who is willing to learn driving a vehicle. It is a temporary license valid for six months. Only after completing 30 days of training lessons, a person is allowed to apply for a driving license.
2. Driver's License (Private)
A Driver's License can be obtained by people who have successfully completed their training for driving a vehicle. It is mandatory to hold a Driver's License if one wants to drive a vehicle in India. One cannot drive a commercial vehicle with a Private Driving License.
3. Driver's License (Commercial)
Obtaining a driving license for commercial use is slightly more difficult than getting a Driving License (DL) for private use. The age limit is also 3 years more than DL for private use i.e. 21 years. Driving a commercial vehicle means taking responsibility for other individuals traveling in it. This is why it is necessary to carry a fitness certificate while driving a commercial vehicle.
How to File an RTO Application for Driving License Online
Before applying for a driving license, it is mandatory to have a valid learning license. Here is a complete step-by-step guide for filing an RTO application for Driving License Online:
Step #1 RTO Learner's License Facility
Depending on your location, search for a website dedicated to your state's RTO online. Navigate through the menu to find if your state allows an RTO online application for Learner's License.
Step #2 Application for Learner's License
To apply for a learner's license, navigate to state's website for RTO online. Fill the application form and book a slot for the online test. If you pass this test, you will receive the learning license. 30 days later, you can apply for a driving license.
Step #3 Driving License Application Form
The process of applying for a driving license is similar to the process of applying for a learning license. You can file an RTO online application to get a driving license. Go to the RTO website of your state and click on New Driving License. You will be redirected to fill the application form.
Step #4 Documents
After filling out the application form, you will be asked to upload the scanned soft copies of the following documents:
Learning License

Address Proof

Age Proof

Photograph

Signature

Documents relating to the type of vehicle to operate. This might be a motorcycle, personal vehicle or transport vehicle.

Certificate from a recognized driving school
Step #5 Driving Test
Some Indian state's RTO allows you to book an exam slot through their website. Try to choose the slot when you have enough time to prepare for the driving test. Keep your Aadhar card handy while booking the slot.
Important Notes
Carry all the documents in original and photocopies when you appear for the driving test. Photocopies should be self-attested. If you pass the test, you will be given a receipt which will act as your Driving License (DL) until the time you receive the permanent smart card. It should take no more than 30 days to reach your address via post. Visit the RTO if you had passed the test and yet not received the smart card within 30 days. Always carry your DL while driving/ride a vehicle.
News Updates:
Apply for Driving License in Any RTO in Odisha
– November 2, 2019
The State Transport Authority (STA) of Odisha announced that it has removed the jurisdictional restriction while applying for DL, LL as well as the registration of the vehicle. The transport department said that residents of Odisha can apply for approval of LL, DL or vehicle registration in any of the RTOs across the state. Previously, residents of Odisha were to apply for a LL, DL or vehicle registration only at the respective RTO in the jurisdiction where the applicant was residing or was doing business. As per the amended Motor Vehicle Act, the region-wise restriction of the RTO has been removed.
RTO Counter Inaugurated in Orrisa's Jagatsinghpur Collector Office
– October 25, 2019
Jagatsinghpur collector SK Mohapatra opened an additional RTO counter in his office to cater to the heavy rush for obtaining DL in the RTO office. The new counter will facilitate people to get learners licence. RTO Bijaya Kumar Nayak said that the new counter will operate between 11 am to 2 pm excluding government holidays. Also, the driver's license application will be available in the new counter and applicants can collect their LL from this counter.
---
Read informative RTO Articles at Acko.
Having a vehicle insurance policy helps protect against damages to your vehicle under various circumstances. Stay upto date with the latest Car Insurance Articles and Two Wheeler Insurance Articles here.
Read all our insurance & non insurance related articles here.