Your car is stuck in traffic and you are getting late for a meeting. To make things worse, it starts raining. You've stopped twice at the same traffic signal and looks like you are going to stop the third time. Finally, you scratch ahead, the signal turns green and you accelerate. However, you are stopped by a traffic police officer for a regular check. This can be extremely frustrating but you need to stay calm and deal with the situation. You have to cooperate with the officer but at the same time know your rights as well. It is important to follow traffic rules or else face traffic fines in the form of a traffic challan.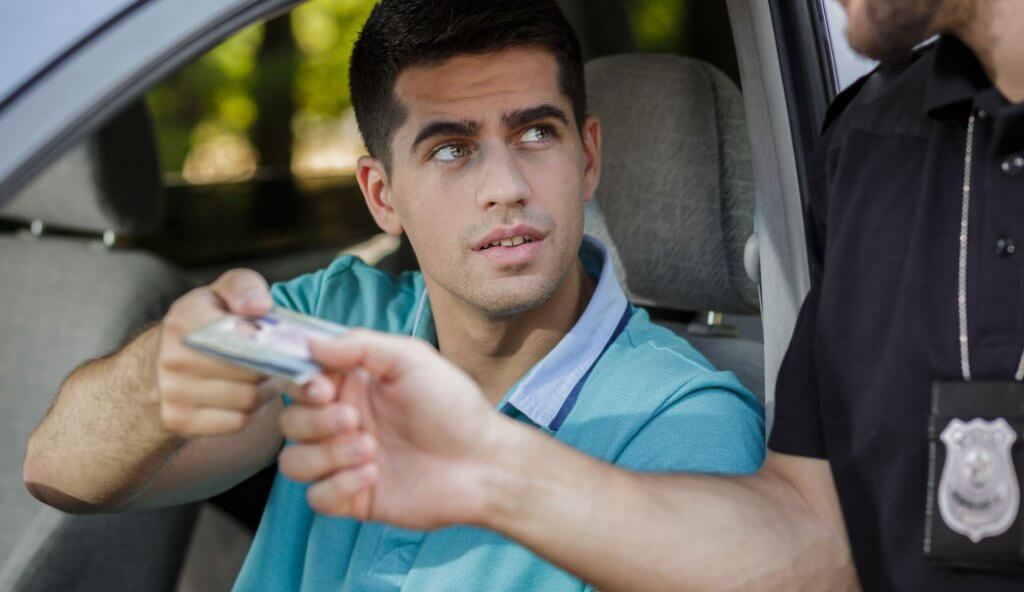 Go through the following 12 points to understand what to do in case a traffic police officer stops you.
In order to penalize you, the traffic police officer must possess a traffic challan book. If not a traffic challan book then an E traffic challan machine.

Do not try to avoid the traffic police officer if you are being stopped. You should be always ready with the documents and stop at necessary traffic police checkings. Cooperate with them. If they ask for documentation such as your driving license, registration certificate, vehicle's insurance policy, pollution under control (PUC) certificate, display it to the officer. Section 130 of the Motor Vehicle Act states that you have to 'produce' the documents. It does not categorically state you have to handover the documents.

Do not get into an argument with the traffic police officer. Instead, explain your stance to him politely. Accept your mistake if you have committed one. Look at things from his perspective and then try to reason with the officer in case you haven't made a mistake.

You can be fined for not wearing a helmet on a two-wheeler, not following the traffic signal, excessive speeding, etc. You can end up with traffic fines if you break traffic rules. Sometimes, a rule may be trivial from your point of view but a rule is a rule and breaking traffic rules will attract traffic vehicle fines.

Do not indulge in bribing the police officer. Do not encourage such acts. Pay the fine if you are at fault but do not contribute in increasing the country's corruption level.

If you have any doubts regarding the authenticity of the police official, you can politely ask for the officer's identification card.

Your vehicle can be detained if you are not following the law of the land. It can be detained if you do not have a valid driving license/permit or a registration certificate.

If the traffic police officer detains your driving license, he has to offer you a valid receipt in exchange. Your driving license can be taken away if you are caught in drink and drive case or talking on the phone while driving.

Your car cannot be towed till the time you are seated in it. You need to step out of the car and only then can the vehicle be towed.

If you are detained by the traffic police, you need to appear before the magistrate in less than 24 hours for your trial.

In case you are being harassed by the traffic police, you have the right to file an official complaint. You can file a complaint at the police station and state the relevant details.

The challan handed to you must mention your offence and your details, officer's details, and the details of the court in which the trial will be held. It should also mention which documents have been detained.
Keep calm and drive safe!
Also, read: Challan for Red Light Signal Jump
---
Read informative Traffic Rules & Violations Articles at Acko.
Having a vehicle insurance policy helps protect against damages to your vehicle under various circumstances. Stay upto date with the latest Car Insurance Articles and Two Wheeler Insurance Articles here.
Read all our insurance & non insurance related articles here.