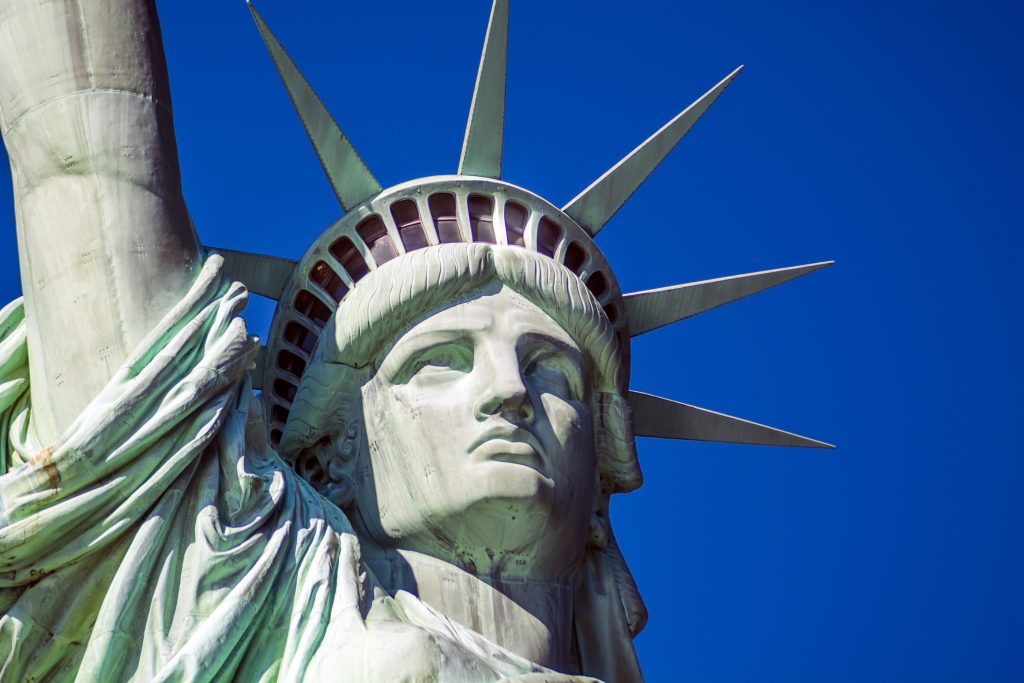 Many people in India love to travel to USA, be it for business, for studies or for just holidaying with loved ones. Planning for a USA trip can be an exciting thing as the country has some amazing places to visit. All this travel excitement can quickly fade away if you do not plan your trip efficiently. When it comes to planning, travel insurance should be on the top of your list. Specifically, it's important to have comprehensive travel insurance for USA to protect yourself against various unexpected travel-related perils. For example, medical emergencies as the USA is known for a steep cost of healthcare. Along with a host of possible risks, a medical emergency in a country like the USA, can make you experience financial disasters if not adequately covered with insurance.
If you are traveling to the USA for employment purposes, academic pursuit or for research work, then you are required to buy a travel health insurance for USA. And if you are just a tourist, you can opt for the visitor insurance for USA. Basically, more than a compulsion, travel insurance is an important necessity.
A comprehensive travel insurance for USA provides wider coverage. Let's take a look at general inclusions and exclusions in the policy.
Inclusions
Medical emergencies

Loss of important documents/personal belongings

Lost baggage or delay of baggage

Missed flights, flight delays, and canceled trips

Emergency medical evacuation

Hospital cash benefits

Repatriation of mortal remains

Hijack distress allowance

Personal accident and disability

Emergency financial assistance
Exclusions
Pre-existing illnesses

Traveling to USA for medical treatment purposes

Critical illnesses diagnosed before the travel

War and nuclear perils

Suicide attempts, an influence of drugs and alcohol

Pregnancy resulting in childbirth
However, the scope of coverage and terms & conditions may vary from policy to policy among various insurers in the market. When it comes to buying travel insurance for USA, premiums charged are higher in comparison to travel for other countries. The amount of premium would also depend on the number of members to be covered, trip destination and duration.
Travel insurance plans for USA can be easily compared and bought online. The digital platform offers a tool like travel insurance premium calculator that helps you compare and choose the best suitable plan.
To make your USA trip a memorable experience, it's important to buy the best travel insurance plan. Here are few tips to buy the best travel health insurance for USA.
Tip #1 Keep Your Sum Assured High
Keeping in mind the expensive health care costs in the USA, it is wise to opt for a higher cover so that medical expenses can be sufficiently covered. Choice of sum assured needs to be based on the nature of your trip, places you are planning to visit and the other possible risks involved.
Tip #2 Go For a Wider Coverage
Always look into the details of a policy. For example, the exact inclusions and exclusions. Go with a policy that can cover maximum perils with least exclusions. Look for optional add-on coverages offered by the policy. Specifically, for the USA look for medical exclusions.
Tip #3 Compare Online
Travel insurance plans can be conveniently compared online. Always compare on a cost-benefit basis. When you are shelling out lakhs together on your USA trip, ensure not to compromise on coverage just by going with lower quotes. Always compare the policies side by side on premium vs coverage basis and choose the best visitor insurance for USA.
Tip #4 Know Your Travel Habits And Customize Your Plan
While choosing a travel insurance plan for USA, keep your travel habits in mind. Consider factors like number of times you annually travel, duration of the trip, the places that you often visit during your travel and the purpose of your travel, etc. When you know your travel habits well, you can customize your travel insurance plan accordingly. For example, if you are frequent travelers to the USA, it's better to go for multi-trip policies which can save you quite a bit on travel insurance premium.
Tip #5 Provide All The Information Correctly
It is important to provide all your details rightly. Your medical history and any relevant information needed are to be given correctly. Providing the right information is the key to buying a better and the right travel insurance plan.
The Bottom Line
Emergencies can occur anytime during your travel. A reliable assistance like travel insurance is the only savior to face such situations in a foreign land. Avail comprehensive travel insurance and leave all your worries to the insurer and enjoy your trip to the USA!
---
Read informative Travel Insurance Articles at Acko.
Read all our insurance & non insurance related articles here.