Finding a traveling insurance plan is not difficult but finding your ideal travel insurance involves some research. To ensure a fun-filled trip, remember that you buy a feature-rich travel insurance plan.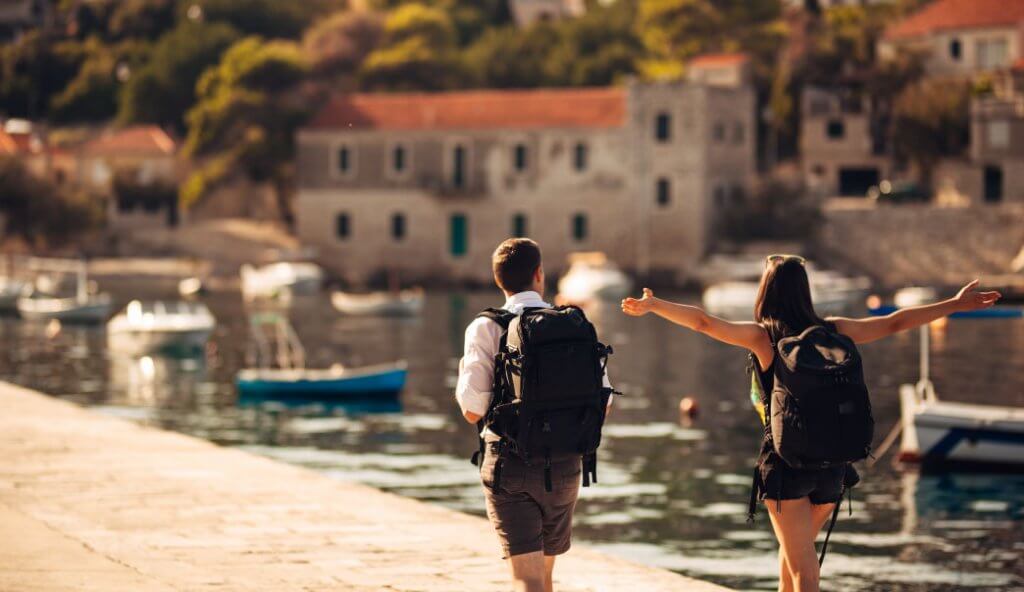 Here are the top 7 features a travel insurance plan should have:
1. Hospitalization Expenses
Medical emergencies are unpredictable, they can strike anytime. Accidents or health-related issues can come knocking on the door any time and may not spare you just because you are on vacation. The best travel insurance policy will feature an adequate cover in case you require emergency medical attention or hospitalization.
2. Cover for Belongings
We live in an age where making memories and storing them on our high-end devices like smartphones, laptops, etc. is preferred. Posting them instantly on social media is also a fad. People create online photo albums and hashtags just to showcase their travel memories. These memories are created and stored on high-end cameras, smartphones or laptops. The best travel insurance plan will have a cover for your high-end personal belongings.
3. Missed Flight Cover
Traveling to a foreign land means that you might not be fully aware of the things happening there. Travel insurance is meant to protect you financially in case you face any unforeseen situations while traveling. If you miss your flight because of major unforeseen events, the best traveling insurance will cover you.
4. Covers Cancellation
Many times, we plan and plan and finally take actions to actually travel. If after planning, making arrangements and finally waiting for the day of departure we understand that this trip is not happening, the level of disappointment will be very high. But the best traveling insurance plan will cover you for the prepaid expenses you made before the trip including flight tickets, hotel bookings, etc.
5. Luggage Cover
Travelling involves luggage, a lot of it! You might pack a few things while visiting your cousins in Canada, or buy something for your mom back home if you are roaming in Rome, or even buying a beautiful piece of garment for your partner while on a business trip to London. The best travel insurance plan should cover you in case you lose any luggage.
6. Cover for Legal Liabilities
While on a trip to the foreign land, you might face certain conditions where you might require legal help. In such a situation you might also need the aid of a lawyer. The best travel insurance plan should be able to provide this help. It should cover you against any legal liabilities in the foreign land.
7. Hassle-free
Lastly, the best travel insurance in India should be easy to purchase, simple to understand and helpful when in need. The inclusions and exclusions should be clearly defined and easy to understand. Also, you should be able to contact your insurer easily when you need help.
What are the 4 most common types of best travel insurance in India?
Travel insurance in India can be classified into the following 4 types:
A. Domestic Travel insurance
A domestic travel insurance plan provides insurance while traveling within the country. It covers medical emergencies, death, disability, loss of baggage, etc.
B. International Travel Insurance
An international travel insurance is a consolidated insurance plan for your trip to the foreign lands. It provides a cover for emergency medical expenses that you may need overseas, hijack, loss of important documents like visa or passport, etc.
C. Student Travel Insurance
These are the simple travel insurance plans that cover student who wishes to study abroad. These plans can be purchased with minimum paperwork or formalities. The coverage is similar to but not as wide as other types of travel insurance plans. For example – these plans include a cover for medical expenses, loss of important documents like visa or passport, etc.
D. Group Travel Insurance Travel Insurance
A group travel insurance plan can be bought especially when you travel along with your friends rather than with your family. A group travel insurance plan costs less as compared to individual plans.
---
Read informative Travel Insurance Articles at Acko.
Read all our insurance & non insurance related articles here.