8 April 2020 | Wednesday
Operation Overhaul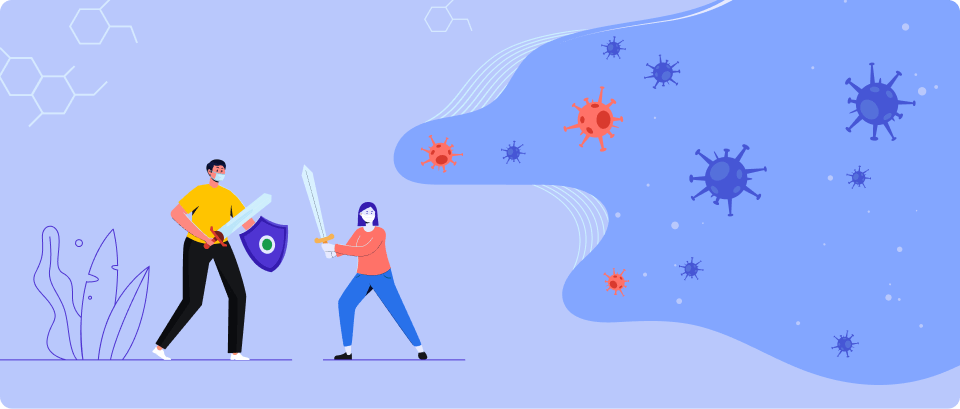 Familiar with the phrase,
'Be careful what you wish for
because you just might get it'?
We think a lot of us wished for life to be like the movies, and now life has picked the apocalyptic genre. 2020 has only just begun and we've been through more hell than the Avengers combined. By now you must have read numerous accounts of how individuals, groups, organisations et al are coping with COVID-19, and amid this, a startup's story shouldn't go untold. So, here goes ours.

Being an insurtech startup we're accustomed to challenges, and have deployed systems to show them the door. But when a virulent, acellular guest turned up threatening business continuity—we were caught unawares. The crisis laid it out clear—you have limited time to evacuate (100 hours before the shutdowns started), unlimited tasks to execute, and an additional onus of implementing everything without prompting panic. Thus informed, we set out to safeguard our team, customers and our services during a pandemic.
The countdown begins
The hardship hit us smack in the middle of the week, so we shoved aside everything, and swiftly devised a business continuity plan. And then to control the chaos, created a team of superheroes who would manage the work-from-home transition.

It was hard to believe that a microbe could coerce a workforce of over 500 to a remote working environment, but there we were heeding to all its requests. During the planning for transition, we realised we were short of hardware for our customer support team – we needed laptops, data cards, dongles etc. by the dozen, and at the earliest.
A setback at the very onset was extremely disheartening. However, when we summoned the admin team to check on the request – they used their clout, dialled up their connections and promised to deliver everything within 12 hours, while we stood agape and witnessed the mic drop.
Our admin wizards had given us the crucial impetus a crisis requires, so dumbfounded yet elated we moved on to face the challenges of the next day.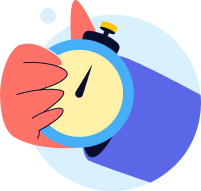 76 Hours To Go
Although the next day started with high-spirits, our derrières were on fire throughout.
Between sanitising hands and sensitising colleagues, each one of us was pushing the pedal to the metal. The CX and operations team were holed up in a meeting room struggling to find a feasible solution that would allow the customer support team to attend calls from home, the IT team was busy configuring new systems (that were duly delivered by admin), and others were occupied with everyday business.
Our faces were scrunched up in stress until we heard the Ops team yell 'Eureka' from their war room! They had hit upon the solution. The ingenuous idea was – SIM cards. So, we decided to wipe the stress off our brows, get hundreds of SIM cards, map them to our helpline numbers, and let our customer support team use them on their personal devices during login hours.
With our biggest impediment eliminated, we focused our energies on making our services contactless with just 46 hours on the clock.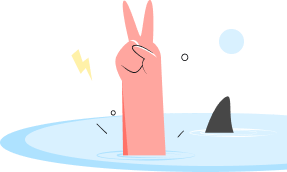 46 Hours To Go
The euphoria of having solved a complex issue trickled down to the following morning. We were pumped up to deal with every hell that could break loose. Fortunately, none did.
Ensuring our customers safety during the outbreak was important, and while most of our services could be accessed online, some of them required crew visits. We had apprehensions about suspending them as it would greatly inconvenience our customers. However, our scintillating operations team annihilated those apprehensions in precisely 2 hours.
Their seemingly simple ideas of processing electronic claims via advance cash, and conducting self-inspection of cars with assistance over phone calls were the pair of aces we were frantically searching for in our deck of cards. Finding them—fixed the frenzy.

Towards the end of the day, we'd defeated most of our
other monsters, and working remotely seemed a reality.
Just a day left…
The eerie silence was comforting.
After 78 hours of nerve-racking work, on the fourth day nobody turned up to the office—because all of us were WORKING-FROM-HOME! We'd fought the odds, survived the chaos, and pushed every limit to make this happen. The feeling of happiness on seeing an empty office really can't be surmised into words—it was a hundred percent odd and still spookily satisfactory.
The first few days of WFH weren't easy though. We met with a few tech glitches, struggled with accessing tools, but it was payback time for the hard work, sweat and toil we had put in the last three days and pay, it did.

The tech team and the 24×7 IT help-desk saw us through the teething period. The colossal effort we put in making customer support WFH yielded results too—

Not a single call missed,
we're now answering
99% of calls

96% customer satisfaction
(surprisingly that's better than
what it was before).
Our claim settlement TATs are still strong—we're settling them via advance cash payment within 2-3 hours. Also, our customers are being supportive and using our online services to the hilt. 80% of our claims are registered online and 90% of the endorsements are happening online too.
The pandemonium has petered out.
It has been 3 weeks now that we're working from our couches, beds and balconies. This new normal is absolutely weird but we are learning to live with it. And for the time, we are coordinating over calls, hanging out on video calls, concentrating on delighting our customers, all the while wishing life to be nothing like the movies.
---