An ISO 9001:2008 certified company, AbhiBus simplifies online bus ticket booking for millions of Indians. The company also provides technology solutions to private bus operators in India and is the preferred partner for state transport corporations. Our collaboration with them, furthers their aim of elevating customer services and satisfaction.

Are you the kind who likes to take risks for no reason or the kind who'd insure a fancy pen if you could? If you rolled your eyes reading option one, and mentally agreed to the second, we have news for you.
AbhiBus – the second largest online bus ticketing service that lets you book tickets in an instant, now gives you the option of insuring your trips with Acko. While this means that you can sleep in the bus without having to clutch your bag like a baby (you're covered for baggage loss), it also means that you're insured for a lot of things, that we've unambiguously listed below: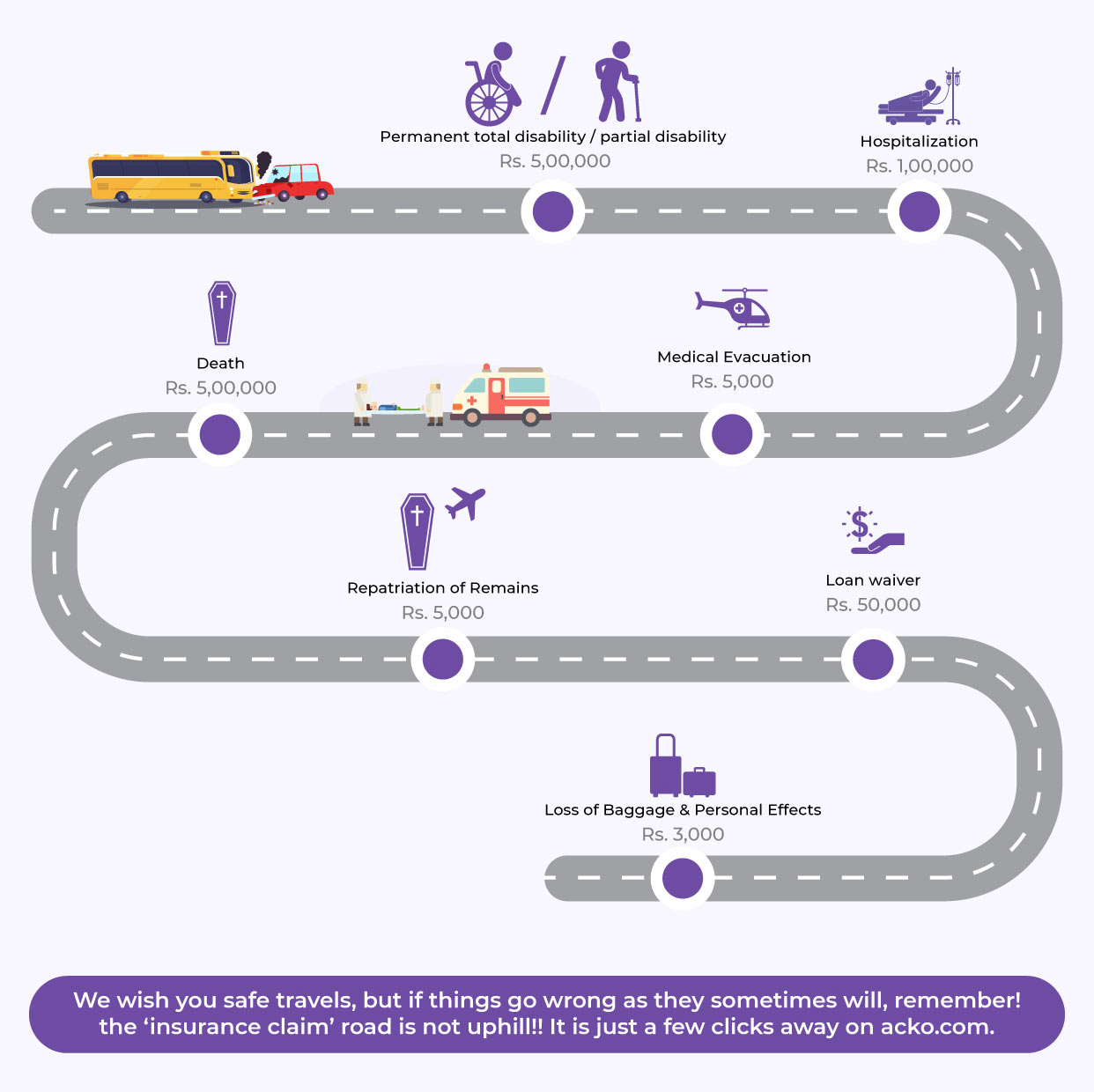 Claiming with Acko is as easy as buying a policy. In a lot of cases we disburse automatically and notify you. In any other case you can go online and file a claim in a few simple clicks.
Go to www.acko.com & login with your mobile number registered on AbhiBus & enter the OTP you receive.

Under the 'Claims' section, select 'AbhiBus Passenger Insurance' which opens your 'My Account' page.

Select the 'Bus' filter which opens all your trips.

Select the particular trip, click on the 'Initiate Claim' button below the Policy details section.

Select the type of claim, follow the next few steps, and your claim will be registered with Acko.
CIN : U66000MH2016PLC287385 | Group Domestic Travel Product