Regional Transport Offices, or RTOs as they are commonly known, are institutions that help in seamless functioning of the vehicle industry. A vehicle sale is not limited by the transfer of funds and the vehicle from one party to another. It involves the entire management and operational aspect of the vehicle from the rules and regulation perspective as well. This is where the RTOs ensure that all vehicles are registered and a database is maintained. For example, the RTO office in Pune will have information related to all registered vehicles.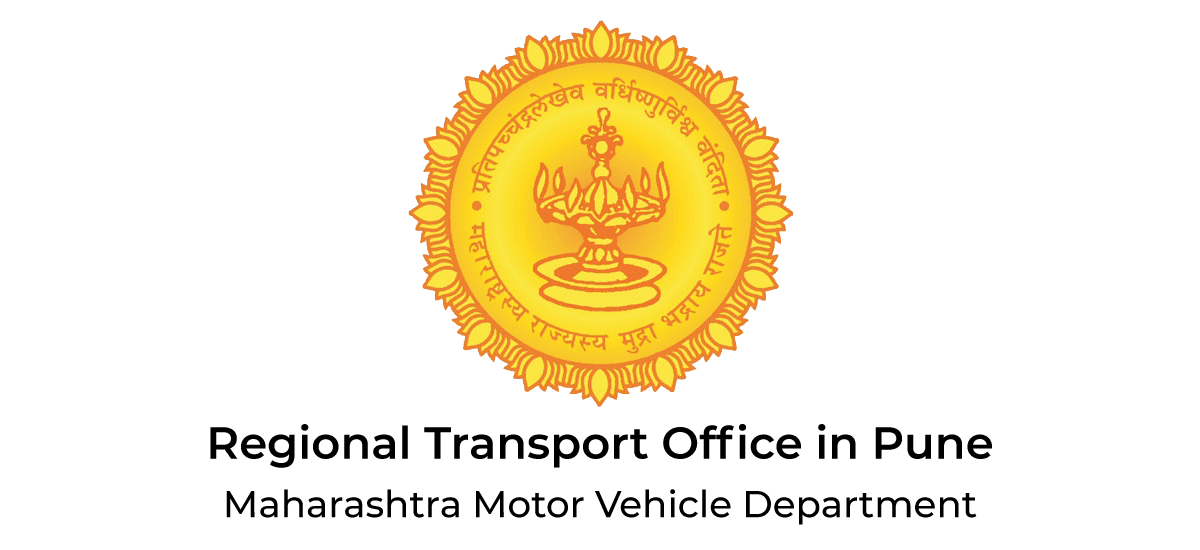 People generally think that RTOs only deal with driving licenses and registration of vehicles. Yes, these are important functions carried out by the RTOs, but their scope is not restricted to these functions only. Read ahead to know more about RTO offices in Pune and their functions along with other crucial details.
Pune RTO Code, Office Address & Contact Number:
If you are a vehicle owner in Pune, chances are you might have already paid a visit to the RTO functioning in your locality. If you are an aspiring driver, or want to buy a second-hand vehicle, or seek an International Driving Permit, you might have to visit the Pune RTO.
The following tables will highlight the RTO office address in Pune district, helpline number, code, and email ID.
1) RTO Office in Pune:
| | |
| --- | --- |
| RTO Code | MH-12 |
| Office Address | 38, Dr Ambedkar Road, Near Sangam Bridge, Pune – 411001 |
| Office Timings | 9:30 AM to 6:30 PM |
| Phone Number | 020-26058080 |
2) Alandi Road RTO:
| | |
| --- | --- |
| Office Address | S. No. 120/A-2, Alandi Road, Yerawada, Pune 411006 |
| Phone Number | NA |
| Email ID | [email protected] |
3) Pune Baramati RTO:
| | |
| --- | --- |
| RTO Code | MH-42 |
| Office Address | Vidhya Corner, MIDC Circle, Bhigwan Road, Baramati. Dist ‐ Pune ‐ 413 133 |
| Phone Number | NA |
| Email ID | dyrto.42‐ [email protected] |
RTO Fees in Pune:
The RTO fees in Pune are based upon the functions. Mentioned below are a few tables that will highlight the fees charged for specific functions. Note that the tables are just for information purposes and the fees might be subject to change. The fees are sourced from Maharashtra Motor Vehicle Department Website. You can check out online facilities for Pune RTO on Parivahan Website.
1) Driving License Fees Pune
| | |
| --- | --- |
| Service | Fees in INR |
| Learner's License | 151 for each class. Test fee-50. |
| Permanent License | 716 |
| Renewal of License | 416 |
| Duplicate License | 216 |
| Addition of another class of vehicles to the Driving License. | 1016 |
| International Driving Permit (IDP) | 1000 |
2) Pune RTO Registration Charges
| | |
| --- | --- |
| Class of Vehicle | Pune RTO Registration Fees in INR |
| Invalid carriage | 50 |
| Motorcycle | 300 |
| Imported motorcycle | 5000 |
| Light motor vehicle | 600 |
| Medium goods and passenger vehicle | 1000 |
| Heavy goods vehicle/passenger | 1500 |
| Imported motor vehicle | 5000 |
| Any other vehicle not mentioned above | 3000 |
| E-rickshaw / E-cart | 1000 |
| Light commercial vehicle | 1000 |
3) Permit Charges
Service
Fees in INR
Metered motor cab
Grant of permit
500
Renewal of permit
500
Counter signature
500
Non -metered motor cab
Grant of permit
1000
Renewal of permit
1000
Counter signature
1000
Maxi Cab
Grant of permit
1000
Renewal of permit
1000
Counter signature
1000
Other than above
Grant of permit
1000
Renewal of permit
1000
Counter signature
1000
Tourist cab
Grant of permit
1500
Renewal of permit
1500
Tourist vehicle other than tourist cab
Grant of permit
5000
Renewal of permit
5000
National permit
Grant of permit
1500
Renewal of permit
1500
Other than Mumbai Metropolitan Regional Transport Authority Area
20000
4) Fitness Certificate Charges
Fitness Certificate For
Fees in INR
Motorcycle
Manual
200
Automated
400
Three-wheeled or light motor vehicle or quadricycle
Manual
400
Automated
600
Medium or Heavy motor vehicle
Manual
600
Automated
1000
Grant or renewal of a certificate of fitness for motor vehicle
200
Pune RTO Performance Standard:
The time taken to complete the task by Pune RTO will depend upon the nature and complexities associated with the task. You can have a word with the officials to know how much time will the specific task take to be executed.
Also, read: How to Check Vehicle Owner Details By Registration Number
Functions of Pune RTO:
The Pune RTO functions as per the Motor Vehicles Act and executes the tasks for vehicle management. Just like Pune is a district in Maharashtra, Pune RTO is also under the state's Motor Vehicle Department. Here's the Maharashtra Motor Vehicle Department/RTO Pune's official website – Maharashtra Transport. The following sections will shed light on prominent functions carried out by the Pune RTO.
1) Driving License:
If you want a driving license or want to renew one in Pune, you will have to approach the RTO. The RTO manages all functions related to Learner's License, Permanent License as well as a license for international driving. Different types of vehicles need a different license; therefore, the RTO does the job of managing such processes.
2) Vehicle Registration:
New cars and bikes purchased in Pune need to be registered at an RTO. Vehicle owners are presented with the Registration Certificate upon successful vehicle registration. In case of second-hand vehicles, the RC Book needs to be transferred from the old driver to the new driver – the new owner's name should reflect in the certificate. This is a legal requirement and an integral process in the vehicle ownership transfer process.
3) Taxes, Permits, & Checks:
RTO officials are also entrusted with the responsibility of collecting the road tax. They also issue the necessary transport permits to vehicle owners and drivers. The Pune RTO might from time-to-time execute road safety programs and check vehicles for environmental compatibility. They can coordinate with other government departments to ensure road safety and levy penalties on rule-breakers.
Frequently Asked Questions:
Here are some common questions concerning the Pune RTO and its functions.
I need an International Driving Permit on an urgent basis as I am heading to the USA from Pune in the next month. Where can I get it?
Please contact the nearest RTO in your area and request for details regarding an International Driving License/Permit.
Is using a mobile phone while driving a punishable offence in Pune?
Yes, driving a vehicle while using a mobile phone is a punishable offence in Pune and will attract a fine of Rs. 100 for 1st instance and Rs. 300 for 2nd or subsequent offence.
Does the car showroom help with registering the vehicle?
Usually, the car showroom manages the vehicle registration process for new cars and bikes.
What kind of questions are asked in the Learning License test?
You can find sample questions for the Learner's License test on Maharashtra's Motor Vehicle Transport website. The question bank is available in English as well as Marathi.
Who heads Maharashtra's Motor Vehicles Department?
Maharashtra's Motor Vehicle Department is headed by the Transport Commissioner.
How does the Motor Vehicles Department carry out On-road Enforcement?
The Motor Vehicles Department carries out On-road Enforcement via Flying Squads and by installing Check Posts along the state border.
Is revenue collection a function of Pune RTO?
Yes, collection of taxes and fees is an important function of the Pune RTO.
Is there an RTO Maharashtra Mobile App?
Yes, you can download the RTO Maharashtra APP for Android from the Play Store.
Related Articles:
---
Read informative RTO Articles at Acko.
Having a vehicle insurance policy helps protect against damages to your vehicle under various circumstances. Stay upto date with the latest Car Insurance Articles and Two Wheeler Insurance Articles here.
Read all our insurance & non insurance related articles here.