This type of insurance is mandatory in India for every car owner/driver.
It provides a financial protection in the case of any loss or damage caused to another person, property or vehicle because of your 4 wheeler.
The third-party premium rate depends on the engine's cubic capacity of your 4 wheeler. Such rates are fixed by the IRDAI, and are revised every year or so.

Depending on the terms and conditions of a specific insurance company in India, you might be entitled to some special discounts. These could include installing security devices to reduce theft, becoming a member Automobile Association of India, etc. Discounts reduce the price of your Car Insurance Policy.

You will be entitled to a No Claim Bonus if you do not file a claim in an active policy year. This bonus is cumulative in nature. Each consecutive claim free year will earn you a discount on the amount of your car insurance premium. Higher the NCB, lower is the price of your policy.

This is optional, yet, a beneficial cover. Own damage comes as a part of a Comprehensive Car Insurance policy in which a Third-party cover is also included.
It protects you against any financial loss and your car against any damage due to accidents, fire, theft, natural or man-made calamities.
The premium rate for such a cover is calculated as a percentage of the Insured Declared Value (IDV) of your vehicle in India.

In case you opt for a comprehensive auto insurance policy in India, you will receive a compulsory personal accident cover for owner-driver.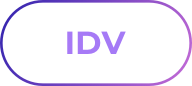 IDV is the amount you'll receive in case of total damage or theft of your car. It does not affect other claim settlements or your car's resale value.