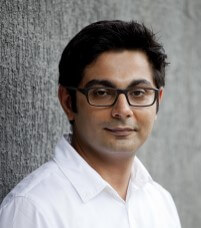 Varun Dua
(MD & CEO)
Mr. Dua has extensive and diverse experience in the insurance industry spanning over 10 years. He led marketing analytics efforts for direct business acquisition and led technology efforts for efficient servicing of customers. He was CEO and Co-Founder of Coverfox Insurance Broking Pvt. Ltd.
Deepak Angrula
(Whole Time Director)
Mr. Angrula, a B. Tech from IIT Mumbai, has extensive experience on building technology platforms for various business verticals such as online education, e-commerce, insurance related backend systems, customer relationship management systems, data analytics. He has also developed integration technologies across online payment systems, insurance and broking systems.
Ruchi Deepak
(Non-Executive Director)
Armed with the global experience of working both in India and the UK, Ruchi in her career spanning 11 years, has advised on some of the most sophisticated financing, exits, IPO and strategic matters across sectors ranging from healthcare, retail, e-commerce, manufacturing, tech and mobile.
G.N. Agrawal
(INDEPENDENT DIRECTOR)
Mr. GN Agarwal, is an actuary of national repute. He has nearly four decades of experience in Life and General Insurance and is Ex Head of LIC's Actuarial Division (Executive Director).
SRINIVASAN V.
(INDEPENDENT DIRECTOR)
Mr. Srinivasan V, is a Chartered Accountant with about 30 years of rich experience and has been a key strategic and functional leader across multiple industries viz. Oil & Gas, Insurance, E-Commerce, Technology and diversified SMEs and PE domains. He has founded CFO Bridge LLP in 2012, India's leading CFO Shared Service Company, which is supporting Start-ups and SMEs which cannot afford a full time CFO.