Health insurance is an important part of your financial plan. It might not yield returns like an investment in mutual funds but it is great for saving money in case of unpredictable and unfortunate events involving hospitalization and accidents. Proper health care is expensive in India. With an insurer by your side, you can rest assured about the expenses and focus on recovery. For that, you need to buy a suitable health insurance plan. This is where a health insurance premium calculator is useful.
What is a Health Insurance Premium Calculator?
A Health insurance premium calculator is an online tool. Most online health insurance companies feature this on their website. This tool is used for knowing the payable premium associated with a particular health policy.
Just like an ordinary calculator makes complex calculations easy, the premium calculator simplifies the calculations related to health insurance. This tool will assist you in knowing how much you have to pay for a particular cover so that you can plan your purchase.
As a health policy's premium can vary based on a person's age, chosen add-ons, etc., there isn't a table that can help you out. Instead, you have a premium calculator. Here, you feed in the information and the calculator lets you know the payable premium and the sum insured.
You do not have to make a payment to use this tool. It is available for free. You simply have to enter basic personal details such as date of birth, contact information, and choose a cover. The required information might vary from one policy to another. The calculator will use the provided information to come up with the payable premium for the plan.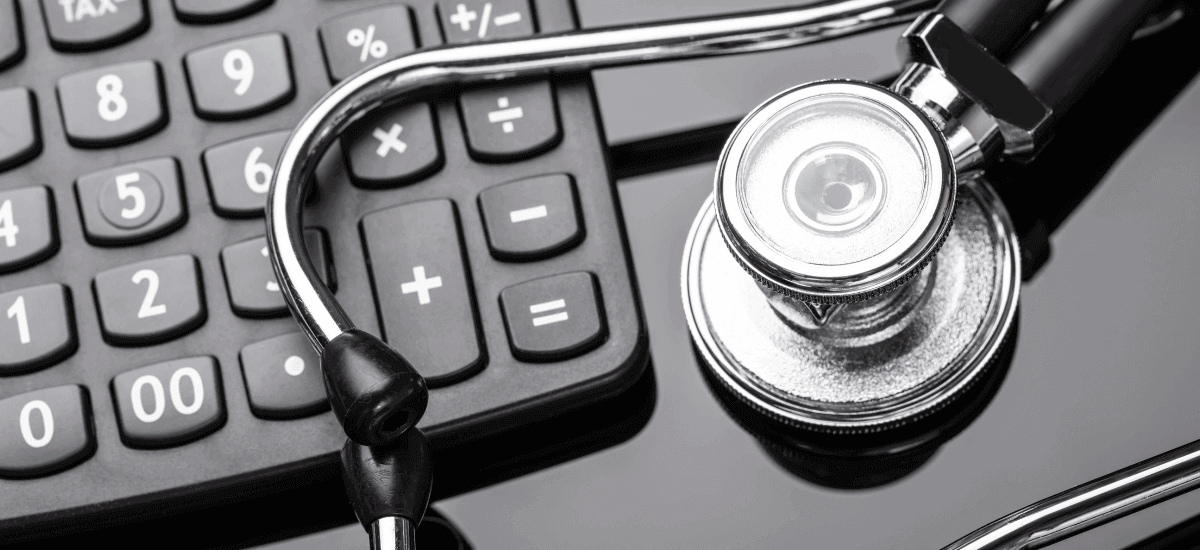 Why is it Better to Calculate Health Insurance Premium Online?
The world of medical insurance has opened because of the online revolution. Tasks that used to take weeks can be performed in a couple of hours. Be it purchasing a policy or settling claims, technology has made health insurance more accessible and convenient. Even the pre-purchase tasks have been simplified. For example, you can calculate health insurance premiums online within minutes. Here are the advantages of this online facility.
You can calculate the premium without visiting the insurer's office.
This facility is available at no cost.
It saves time and effort involved in talking to an agent or an insurance executive.
You have the control and therefore reduce that chance of misinformation.
Since all the calculations are transparent, there are no surprises.
How to Use the Health Insurance Calculator?
Using a health insurance calculator is not at all complicated. You do not need any prior knowledge to use it. Simply, look at the fields and enter the requested information. Here's a basic flow of how to use it.
Step 1: Visit the web page or the landing page of the health insurance calculator.
Step 2: Enter details such as age, PIN code, etc.
Step 3: Select the number of people you want to insure.
Step 4: Select the right coverage along with add-ons.
Step 5: Share other requested information and click 'calculate'.
Step 6: View the payable premium for the selected cover.
Benefits of the Using Acko Health Insurance Premium Calculator:
Here are the top benefits of using the Acko Health Insurance Premium Calculator.
Easy to access from laptop or mobile.
Can be used to calculate the premium free of cost.
Simple interface for a quick calculation.
An integrated process to buy the plan post-calculation.
Importance of Medical Insurance Calculator:
Here's why a medical insurance calculator is important.
Helps to plan the premium payment.
Helps to understand how much it costs for including the additional family member in the plan.
Ensures transparency when it comes to premium calculation.
Gives control to you to decide your coverage and now in real-time how adding or removing a cover will impact the payable premium.
Health Insurance Price:
Health insurance price or health insurance premium is the amount you pay to the insurance company to buy the policy. Different policies will have different premiums. The premium will depend upon a variety of factors.
Factors to consider while calculating your Health Insurance Premium Price:
Some factors are in your control while there are some factors where you cannot do anything. For example, you can choose to select an add-on, go for a top-up plan, or increase room rent but you cannot change your age or your pre-existing disease. Here's a list of factors that you need to consider while calculating the health insurance premium.
Kind of Plan
The final payable premium will depend upon the kind of plan you choose. Health insurance is broader than car insurance. While car insurance has just two plans in the form of Third-party and Comprehensive, a health insurance plan offers Individual Policy, Critical Illness, Policy, Accident Cover, Maternity Cover, Family Floater plan etc. Thus, while using the calculator, you will have to select a plan and then proceed.
Co-payment:
This term means that you are willing to contribute a fixed amount/percentage when it comes to the claim amount. This is an optional feature. It might not be available across all policies. As per the co-pay clause, you enter into an agreement that states that you will co-pay the hospital bill along with the insurer. As the insurer's risk-bearing capacity is reduced, they charge less premium. Thus, the higher the co-pay amount, the lower the payable premium. However, it also means that the higher the co-pay amount, the lower the claim receivable.
Add-on Covers:
Add-ons are small covers. They offer specific insurance coverage and you have to pay an additional premium to buy them. Therefore, the higher the add-ons, the higher the final health insurance premium. Therefore, you need to analyze your health and risk factors and choose only suitable add-ons. Otherwise, unsuitable add-ons will just spike up the premium.
Health Condition:
If you are healthy, the chances of a claim are less than compared to if you have certain medical conditions or if you are prone to them. Thus, your current health condition will also play a role in determining the final premium. However, when it comes to calculating the premium, you might have to share basic information related to pre-existing diseases and lifestyle-related choices such as whether you smoke or drink, etc.
Age:
Your age plays a big factor when it comes to calculating the premium. For example, an Individual Health Plan purchased by a 25-year-old person will be less costly as compared to that purchased by a 52-year-old person. The simple logic for this is that as the body ages, the chances of health complications increase. Thus, insurers take on a higher risk by insuring an elderly person and therefore charge more for such a service.
The Insurer:
The health insurance premium will also depend upon the company from whom you are buying the policy. For example, digital-first insurers might offer lower premiums as they save on operational cost. Thus, it is possible that you can get the desired coverage and the services for a lower rate from an online insurer. Thus, it is suggested to compare plans before buying them.
How to Reduce Health Insurance Premium?
The above-mentioned section highlighted the factors that have an impact on the premium. This section will tell you how to tweak those factors in your favor so that you reduce the payable premium. Not all factors can be tampered with but some can. Here's how you can reduce your health insurance premium.
Buy Early:
As stated above, the policyholder's age is a key determinant when it comes to the health insurance premium. The idea here is to buy a health policy at a young age and then keep renewing it. Buying a policy early on will help you to obtain it at a low cost. This is because the cost of insuring a young person's health is less as compared to an older person.
For example, the cost of health insurance will be less if you buy it in your twenties as compared to buying it in your fifties. This applies not just for individuals but also if you want to buy a policy for someone else. For example, if you want to insure your parents, make it a point to buy a policy for them before they turn 60. Premiums for senior citizens are on the higher side.
Think of Co-pay:
At the outset, a co-pay clause might sound counter-productive. After all, you would want the insurance company to manage as much load as possible when it comes to settling hospital bills, right? But opting for Co-pay can work in your advantage as well.
Opting for it will result in a lower premium. However, if you are planning to go for this option, think it through. Work backwards. Think of it as how much of a financial hit can you handle in case of a health emergency? Once you have an approximate amount, think of the Co-pay percentage accordingly. If you are finding it difficult to make all the calculations, simply contact the insurer, and they will assist you.
Think of Top-up Plans:
Top-up plans usually come into the picture when the bill is over and above a certain limit. Thus, if you feel you can manage to settle the hospital bill if it is up to a certain amount but cannot do so if the bill goes overboard, you can skip the individual plan and opt for a Top-up plan instead. However, go for this option if you have some sort of back up in the form of Family Floater Plan or an Employee-offered insurance policy.
Judicious Selection of Add-ons:
Do not go overboard when it comes to including add-ons in your policy. Yes, they enhance the coverage but do not forget that they increase the premium as well. Select only those add-ons that will help you make the most of the premium attributed to them.
Buy Direct Online:
Skipping middlemen and opting to buy directly from online insurers can help you to purchase a wide-ranging health plan at a relatively low cost. Such companies usually have a streamlined insurance buying and claiming process.
Manage Health Portfolio:
Consider different types of health insurance covers and then plan your portfolio. For example, if your family members are already covered in some plan or the other, you might not need a Family Floater Plan. Instead, you can focus on an Individual Plan and save on the premium that you would have paid for a floater plan.
How to File A Health Insurance Claim?
A lot of people find filing a health insurance claim troublesome. They feel it is a big task to get the claim settled. This is where online insurers are changing their perception. They are utilizing technology to bring in simplicity, transparency, and speed.
You can file claims via the offline mode, the insurer's representative, or the online mode using the insurer's website or the mobile app. The tech-driven process is usually more convenient. Also, you have to decide whether you want a Cashless Claim process or a reimbursement claim process.
In the Cashless Process, you do not have to pay a major part of the hospital bill upfront. The insurer and the hospital settle it between themselves. In the Reimbursement Process, you have to clear the hospital bill, stack the receipts, apply for a claim and then get it reimbursed from the insurer.
Here's an overview of a claim process.
Step 1: Visit a hospital that is a part of the insurer's network for Cashless Claims and share your Health Card or state your policy number/details. If you are not opting for Cashless Claims, then visit any hospital of your liking and let the insurer know of it directly or via a Third-party Administrator.
Step 2: You will come across a Third-party Administrator at the hospital who is a link between the insurance company and the insurer. Comply with the TPA with respect to furnishing documents and sharing information.
Step 3: Go through the treatment. In a Cashless Process, you will have to pay for the Deductibles or any other extra costs and the rest will be taken care of by the TPA on behalf of the insurer. In case of a Reimbursement Claim, pay the entire bill and ensure to keep detailed receipts and bills from the hospital and apply for a claim.
Step 4: The Cashless Process shall be completed once you pay the residual bill while the Reimbursement Process shall be completed when you receive the settlement amount from the insurer in your bank account.
Note that for prearranged hospital visits, please discuss the due process with the insurer.
Top-up and Super Top-up Health Insurance Premium Plans:
Top-up and Super Top-up are separate health insurance plans. You can skip the basic health insurance part and just opt for these top-up plans as well. As the name suggests, they come to your rescue when the hospital bill is over a predetermined limit. The difference between the two is related to the number of claims that can be made and the total claim amount that can be applied for. Also, different insurers might have different features, benefits, and clauses when it comes to such plans. For details, you need to go through the features of these plans.
Frequently Asked Questions:
Here's a section on frequently asked questions concerning a health insurance premium calculator and other related concepts. For any specific queries, please get in touch with the customer support team.
How does premium calculation work in health insurance?
Just as several factors are taken into consideration in car insurance, health insurance also considers some factors to determine the premium for a policy. The premium is the amount taken by the insurance company to insure the policyholder. It is based on how risky it is to insure a particular person's health. Therefore, the person's age, lifestyle, and health are looked at along with other factors such as residential area, type of policy, etc. to determine the premium. The premium calculation works on the combination of the above-mentioned factors.
How much does it cost to buy an Individual Health Insurance Plan for a year?
Health insurance premium varies from one person to the other. The same policy might cost more for person A as compared to person B as their age and health conditions vary. You can use a health insurance premium calculator to know how much it will cost you to buy a policy.
How to calculate the premium for a sum insured of 5 lakhs?
Since you know the sum insured you are looking for, simply enter it in the online calculator along with other details while calculating the health insurance premium.
Can I calculate the medical insurance premium for my parents online?
Yes, you can calculate the medical insurance premium for your parents online. Ensure to specify the parents' age and health conditions in the calculator and you will be able to find out the approximate payable premium to buy a policy for them.
Can I compare health insurance premiums charged by different insurers?
Yes, you can compare health insurance premiums online. Some aggregator websites can help you to do so. However, make sure that they cover all insurers. Another way to go about making the comparison is to shortlist around three to five insurers and then visit their website individually and calculate the premium. Once you have the premium amount from all five insurers, you can compare the cost easily. Ensure to keep factors such as the coverage and sum insured constant across insurers while comparing plans.
How much does it cost to use an online health insurance premium calculator?
Usually, health insurance companies do not charge for premium calculations. Such a service is offered free of cost. However, you might have to enter personal data such as age, contact information, etc. to be able to calculate the premium.
Will the health insurance premium be on the higher side if I have pre-existing diseases?
Yes, the premium can be on the higher side in case of pre-existing diseases because insurers perceive such profiles as risky.
Does a family history of a certain kind of illness have an impact on the policy's payable premium?
Yes, family history of the policy seeker plays a vital role in determining the premium in certain cases. A history of illness in the family increases the candidate's risk profile as far as insurance is concerned. Thus, the insurer asks for more premium to insure such a risk.
Does the insurance premium attract GST charges?
Yes, GST charges are applicable when it comes to the health insurance premium. Therefore, while comparing plans or planning your health insurance portfolio, do consider the GST charges.
Is it possible to receive tax benefits for the premium paid for insuring senior members of my family?
Yes, you are eligible for tax benefits on health insurance as per the applicable tax benefit slabs for the assessment year. There are different slabs for tax benefits when it comes to the premium paid for self, family, and the elderly.