A tyre is a significant component to bear the highest wear and tear in as compared to the other part of the vehicle. Insuring a car tyre is equally important as insuring other parts of a vehicle. Considering India's road condition, it is essential to opt for an insurance to avoid unexpected repair or replacement cost of the tyre and tube. Read ahead to know about tyre cover in car insurance.
Tyre Protection Cover in Car Insurance
Comprehensive Insurance covers the cost of damage to the insured vehicle due to an accident, riot, vandalism, and natural and man-made calamities. The repair cost of the tyre and tube without being damaged due to a claimable event is not covered by any basic insurance policy. To protect the insured vehicle's tyre and tube financially in an unfortunate situation, you have to opt for an add-on. Having a tyre cover in car insurance will enable a sense of security to the policyholder of the insured car so that it can be repaired or replaced by your insurer.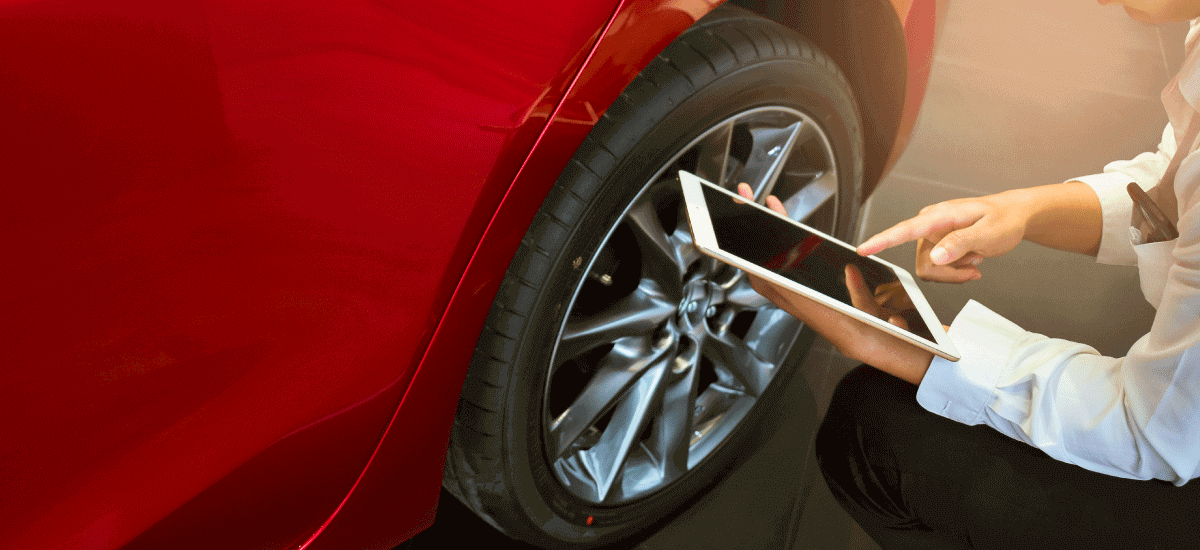 By paying a little extra, you can insure your vehicle's most usable part, i.e., tyre. Remember that any claim raised for the tyre damage will not impact your No Claim Bonus (NCB) under your standard insurance policy but an overall claim for additional damages will have an effect on the NCB discount. Considering the road condition in India tyre damage can happen in the following conditions:
Damage due to burst or impact
Flattening due to rough braking
Damage due to sidewall bulging
What all are Covered in Tyre Insurance?
Tyre Insurance is an add-on that comes with a Comprehensive Insurance policy. Third-party Insurance doesn't include this add-on. This add-on is valid for a maximum of four claims cover during the policy period. It is recommended that you get acquainted with the inclusions and exclusions before buying the tyre cover insurance. Here is a list of the inclusions of this add-on:
1) Replacing Cost of the Damaged Tyre:
Tyre damage can happen for various reasons, such as puncture, cracks, cuts, bulges, etc. In these cases, replacement may be a solution. It is advisable to opt for a Tyre Protection for the replacement cost of the damaged tyre due to any of the above reasons.
2) Labour Charges:
Moving or fitting a tyre may cost you extra in the form of labour charges. Having a tyre cover in car insurance will cut the labour cost for refitting, removing, or rebalancing the wheel.
3) Accidental Loss or Damage to Tyre and Tubes:
Accidents are ugly. It can damage your entire car. Tyre damage in an accident can happen in the form of cutting, crushing, bulging, or bursting. So it is better to insure your tyre along with the vehicle to cover the damage cost due to the accident.
Exclusion of Tyre Protection Cover
Here is a list of exclusions of Tyre Protection add-on cover:
1. Tyre Repair and Puncture Cost
Puncture is a common problem in a vehicle, which can be fixed in any car workshop. Tyre Protection add-on doesn't cover the minor tyre repair or puncture cost. Also, this add-on excludes regular wear and tear of the tyre and tube of the insured vehicle.
2. Manufacturing Defect
Sometimes manufacturing or design defects can cause a lot of stress. Tyre manufacturing defects include damaged rubber components, material contamination, inner liner cracks, etc. However, tyre insurance doesn't take the responsibility of manufacturing defects of the tyre or tubes.
3. Damage Due to Transportation and Overloading
Improperly storing of goods can damage the vehicle tyre by putting heavy load. This add-on doesn't cover the damage cost of the tyre of the vehicle used for commercial transportation purposes.
4. Repair Cost Due to Rally or Racing
A Tyre protection add-on doesn't cover the damage that occurred to the tyre or tube of the insured vehicle due to racing or rally. This can damage the alignment and balancing of the rotational axle. Further leading to faulty suspension or wheel bearing damage. The damage caused due to the above reasons will not be covered by this add-on.
5. Claim Due to Theft
Tyre protection add-on excludes the claim due to theft or vandalism of tyre and tube.
Explore ACKO Insurance Policy Online, and Its Benefits
Certified by the Insurance Regulatory and Development Authority of India (IRDAI), ACKO is the one of the digital insurance companies in India to offer car insurance online without any paperwork. You can buy/ renew your car insurance policy by filling in your vehicle details on the website without involving agents and middlemen. The car insurance premium is incredibly low as compared to the offline mode. ACKO provides expert assistance to settle a claim in a hassle-free manner. The trained professional will guide you throughout the process of buying, renewing, and settling claims. It is wiser for you to opt for an online insurance policy to get instant service from a reliable company.
Frequently Asked Questions
Tyre Protection add-on is an essentiality for the insured car to protect the tyre and tube from every odd situation. Below are some of the most common questions about this add-on cover:
Is tyre and tube repair cost covered under car insurance?
Car insurance covers tyre and tube when the vehicle has met with an accident. However, the Tyre Protection add-on covers tyre and tube damage even if the vehicle has not met with an accident. Flattening due to hard brake, sidewall bulging, and damage due to impact or bursting of tyre are covered by this add-on.
Does Zero depreciation cover tyre damage?
No, the Zero depreciation add-on does not cover tyre damage of the insured vehicle. Also known as Nil-depreciation or Bumper-to-Bumper cover, Zero-depreciation covers the repair cost of the car without considering the depreciation value. The Zero-depreciation cover offers 100% coverage for all types of fibre, plastics, and metals; however, this Add-on doesn't cover the replacement cost of tyres and tubes in case of a total loss of the insured vehicle.
Does the Tyre Insurance add-on only cover four tyres?
Yes, Tyre insurance covers a maximum of four tyre replacement costs for each year during the policy period.
Is tire slashing covered in tyre insurance?
Standard/basic Comprehensive car insurance does not cover slashed tyres. Slashing of tyre can be a result of poor road condition or vandalism. However, certain insurers offer the slashed tyre's damage cost under Tyre protection add-on based on the insurance companies terms and conditions.
How can I protect my car from tyre slashing?
Tyre slashing can be done due to several reasons, such as poor road conditions or vandalism. Road condition is not inevitable, but protecting your vehicle from theft or vandalism is in your control. You can follow a few advice to protect your car tyre from slashing:
>Park your vehicle safely 
>Install motor sensor lighting in the parking area
>Install security camera where you park the vehicle
>Immediately report to the nearest police station if tyre slashing happens
How much premium do I have to pay for Tyre Protection cover?
The minimum insurance premium of this add-on for a car is Rs. 200, but it can vary as per the terms and conditions of the insurance company.
In which condition my claim about tyres can get rejected?
The insurance company can reject the claim related to a manufacturing defect, day-to-day wear and tear, or theft of the tyre and tube. Raising a fraudulent claim is not a good idea either. While purchasing an insurance and add-on, insurance companies conduct research and analysis of the vehicle. They do the detailing of the tyre by checking the material fact. Misrepresentation or fraud claim can lead to rejection of the claim, and further, it can lead to the criminal offence for raising a false claim.