A Driving License (RC) is one of the key documents that every vehicle driver must possess. While a DL is needed to ride a bike or drive a vehicle, the owner of the vehicle must possess the vehicle's Registration Certificate (RC). For both these important documents, you need to avail the services of a Regional Transport Office or an RTO. If you want these documents in Agra, you need to visit or contact the RTO in Agra.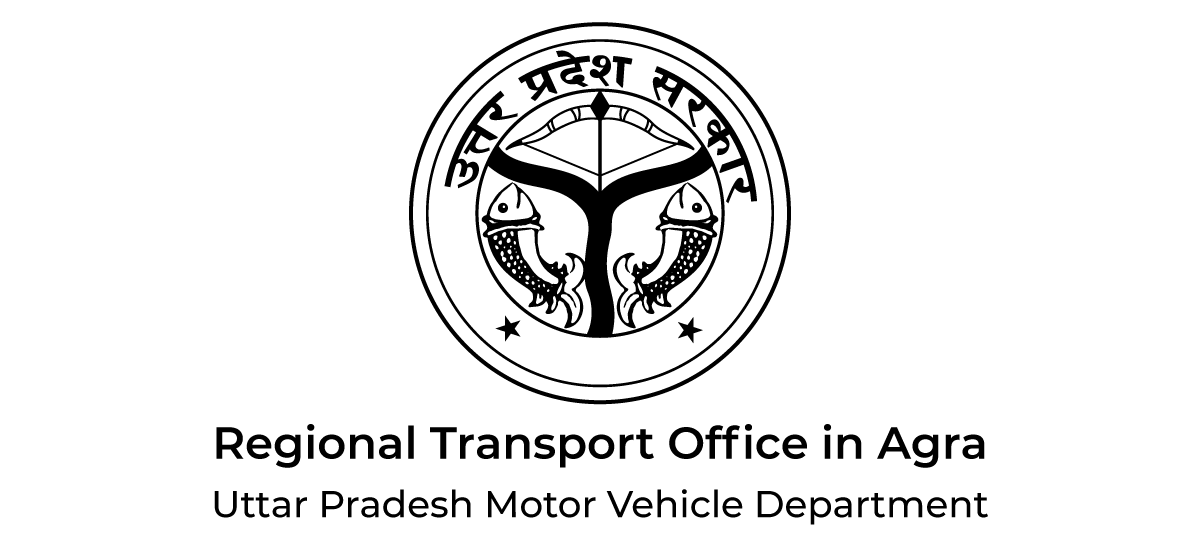 The functions of RTOs are not confined to one or two departments or tasks. They have a long list of services to offer. For example, apart from Dl and RC services, the RTO in Agra also offers services related to issuing and renewing Permits, vehicle's Fitness Certificates, etc. Read ahead to know more about the Agra RTO, its functions, and ways to contact the office.
Agra RTO Code: Office Address & Contact Number:
RTOs deal with a lot of administrative work. And in such tasks, numbering and classification play a vital role. This is where an RTO code assumes more responsibility. Agra RTO's code is 80. Since Agra is a part of Uttar Pradesh, the vehicle's registered in Agra carry the RTO as well as the state code, which is UP. For example, if you are an Agra resident and register a vehicle at the local RTO, your vehicle's registration number will feature UP-80.
Agra RTO, Uttar Pradesh UP-80, Contact Number:
Here's a table highlighting Agra RTO's contact number, RTO office address and other details.
| | |
| --- | --- |
| RTO Name | RTO Agra |
| RTO Code | UP-80 |
| Office Address | Transport Colony, Transport Nagar, Agra, Uttar Pradesh 282007 |
| Contact Number | 0562 260 0793 |
Here's a table highlighting the contact details of the Transport Department of the Government of Uttar Pradesh.
| | |
| --- | --- |
| Name | Transport Department Office |
| Office Address | Office of The Transport Commissioner, Tehri Kothi, M.G. Road, Uttar Pradesh, Lucknow-226001 |
| Contact Number | 1800 1800 151 |
RTO Fees in Agra:
You must pay RTO fees in Agra depending upon the task to be accomplished. For example, you will have to pay a different fee to avail a Learner's License and a different one to avail a permit. Note that the following fee structure is as per the Transport Department Government of Uttar Pradesh's website and may change going ahead.
Driving License Fees in Agra
Table showing Driving License fees in Agra:
| Task | Fees in INR |
| --- | --- |
| Learner's license | 150 |
| Learner's license test fee or repeat the test fee. | 50 |
| For the test, or repeat test of competence to drive. | 300 |
| Issue of a driving license. | 200 |
| Issue of International Driving Permit. | 1000 |
| Addition of another class of vehicle. | 500 |
| Endorsement or renewal of authorization for vehicles carrying hazardous goods. | 100 |
| Renewal of a driving licence. | 200 |
| Renewal of driving licence (after the grace period). | 300 |
| Issue or renewal of a licence to a driving school. | 10000 |
| Issue of a duplicate licence to a driving school. | 5000 |
| Change in address or other such tasks. | 200 |
Registration Charges
Table showing Vehicle Registration Charges in Agra.
| Class of Vehicle | Agra RTO Registration Fees in INR |
| --- | --- |
| Invalid carriage | 50 |
| Motorcycle | 300 |
| Imported motorcycle | 2500 |
| Medium goods and passenger vehicle | 1000 |
| Heavy goods vehicle/passenger | 1500 |
| Imported motor vehicle | 5000 |
| Any other vehicle not mentioned above | 3000 |
Fitness Certificate Charges
Table showing vehicle's Fitness Certificate charges in Agra.
Fitness Certificate For
Fees in INR
Motorcycle
Manual
200
Automated
400
Three-wheeled or light motor vehicle or quadricycle
Manual
400
Automated
600
Medium or Heavy motor vehicle
Manual
600
Automated
1000
Grant or renewal of a certificate of fitness for motor vehicle
200
Permit Charges
Table showing Permit charges in Agra.
| Permit for | Charges in INR |
| --- | --- |
| Stage Carriage | 7500 |
| Goods Carriage | 7500 |
| Contract Carriage (except motor/maxi cab) | 9000 |
| Private service vehicle | 4500 |
Agra RTO Performance Standard:
If you are keen to know the time taken by the RTO officials to complete the task, request the RTO executive for approximate turnaround time. They should be able to provide the exact time if the task is seemingly simple. However, if the task is complex and requires the coordination of cross-functional teams, then they might not be able to provide a definite answer. But you can still request for some sort of a task-completion timeline.
Also, read: RTO New Vehicle Registration Process
Functions of Agra RTO:
This section is about the prominent functions performed by the Regional Transport Office in Agra, Uttar Pradesh. The RTO offers services as per The Motor Vehicles Act and has several departments. The RTO employees coordinate within the department as well as with other departments to offer services.
RTOs across India are undergoing a digital transformation. Thus, the offices are also associated with different tasks related to digitization. For example, the old book-type DLs are being replaced by new Smart Cards. Now, DLs and RCs are issued in this new format. Thus, the task force spends time performing such functions as well.
Here's an overview of the RTO Agra's functions:
1) License
If you want to ride a motorbike, an auto-rickshaw, a four-wheeler, etc. on public roads, you need to hold a valid DL. The DL must state that you are authorized to drive the class of vehicle. The DL shouldn't be expired. Since the DL is also an identity-related document, it must have true information. Such tasks related to issuing, renewing, and offering duplicate DLs are performed by the RTO.
Before availing the Permanent DL, applicants need a Learner's License. There are tests related to both these types of licenses. Such tests are conducted by the RTO. The RTO also offers the International Driving License/Permit.
2) Registration
RTOs are associated with the vehicle industry's back-end work. For example, a car in a showroom does not have a registration number. It is given by the RTO after a successful registration process. Thus, there is a record of you owning a vehicle with a registration number. Thus, vehicles can be tracked based on the registration number mentioned on the RCs issued by the RTO.
The RC also needs to be renewed periodically. In case of a sale of a vehicle from the owner to another person, the new owner's name must be mentioned on the RC. RTOs perform all such tasks related to the RCs.
3) Other Administrative Tasks
Tasks related to the DL and RC might be termed as major functions of the RTO. However, there are several other functions performed by the RTO as well. Here's a list of such functions.
Collection of road tax as per the government's norms.
Assisting authorities in maintaining traffic rules.
Issuing No Objection Certificate as per applicant's request.
Issuing and renewing permits.
Offer Fitness Certificates to vehicles after thorough testing.
Frequently Asked Questions:
Here's a list of important questions and answers related to the RTO in Agra.
Does the Agra RTO perform functions related to vehicle insurance?
No, RTOs do not perform insurance-related services.
Do I need to file a First Information Report regarding my missing DL?
Usually, an FIR is needed if you misplace your DL but you can confirm it by contacting your nearest RTO.
I need to leave for a foreign trip urgently and need an International Driving Permit within a week. Can it be done?
Please contact the nearest RTO and express your need regarding an urgent International Driving Permit.
Can I ride a scooter with a four-wheeler's license?
No, you need a two-wheeler license to ride a scooter.
Is it mandatory to hold a DL?
You must hold a DL if you want to ride a bike or drive a vehicle legally on Indian public roads.
Other Popular RTO Offices in India:
Related Articles:
---
Read informative RTO Articles at Acko.
Having a vehicle insurance policy helps protect against damages to your vehicle under various circumstances. Stay upto date with the latest Car Insurance Articles and Two Wheeler Insurance Articles here.
Read all our insurance & non insurance related articles here.