Regional Transport Offices (RTOs) play an integral role when it comes to administrative and operational activities related to vehicles. People generally think of RTOs while availing a Driving License. However, there is a lot more that these organisations do and deserve credit for. For example, the RTO office in Aurangabad not only issues Learner's License but also deals with maintaining a database of vehicles.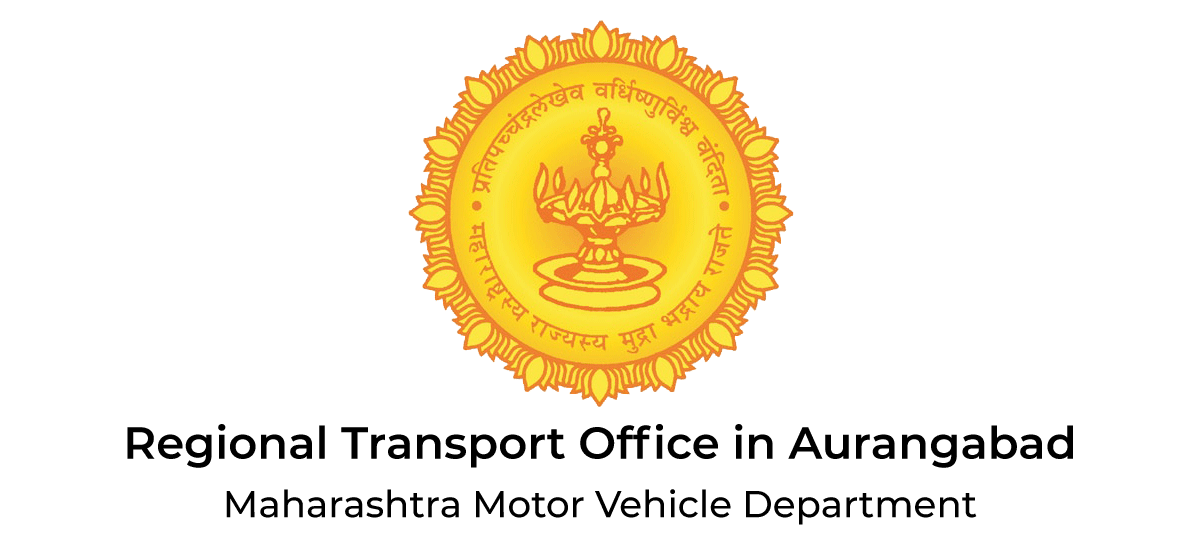 Due to the emergence of digital infrastructure, the RTOs are also being modified and made more customer-friendly. Some states have revamped their functioning and started offering online services. However, the states where the online transformation has not yet been established continue in the traditional manner. Read ahead to know more about facilities and contact details of the RTO in Aurangabad.
Aurangabad RTO Code: Office Address & Contact Number:
RTOs have a unique code attached to them. This is important from an organisational standpoint. For instance, vehicles registered in a specific RTO can be identified by a code. Here are the details about Aurangabad RTO contact number/helpline number and email ID.
| | |
| --- | --- |
| RTO Code | MH-20 |
| Office Address | Regional Transport Officer, Near Railway station, Aurangabad – 431 001 |
| Email ID | rto.20‐ [email protected] |
| Phone Number | 0240‐2331135/0240‐ 2321164 |
RTO Fees in Aurangabad:
The RTO fees in Aurangabad depend upon the kind of function you approach them for. The following tables will throw light upon different fees charged for different functions in Maharashtra. The charges mentioned below are sourced from the Maharashtra Motor Vehicle Department Website. Note that the fees can vary and are subject to change.
1) Driving License Fees Aurangabad:
| Service | Fees in INR |
| --- | --- |
| Learner's License | 151 for each class. Test fee-50. |
| Permanent License | 716 |
| Renewal of License | 416 |
| Duplicate License | 216 |
| Addition of another class of vehicles to the driving license. | 1016 |
| International Driving Permit (IDP) | 1000 |
2) Aurangabad RTO Registration Charges:
| Class of Vehicle | Aurangabad RTO Registration Fees in INR |
| --- | --- |
| Invalid carriage | 50 |
| Motorcycle | 300 |
| Imported motorcycle | 5000 |
| Light motor vehicle | 600 |
| Medium goods and passenger vehicle | 1000 |
| Heavy goods vehicle/passenger | 1500 |
| Imported motor vehicle | 5000 |
| Any other vehicle not mentioned above | 3000 |
| E-rickshaw / E-cart | 1000 |
| Light commercial vehicle | 1000 |
3) Permit Charges:
Service
Fees in INR
Metered motor cab
Grant of permit
500
Renewal of permit
500
Counter signature
500
Non-metered motor cab
Grant of permit
1000
Renewal of permit
1000
Counter signature
1000
Maxi Cab
Grant of permit
1000
Renewal of permit
1000
Counter signature
1000
Other than above
Grant of permit
1000
Renewal of permit
1000
Counter signature
1000
Tourist cab
Grant of permit
1500
Renewal of permit
1500
Tourist vehicle other than tourist cab
Grant of permit
5000
Renewal of permit
5000
National permit
Grant of permit
1500
Renewal of permit
1500
Other than Mumbai Metropolitan Regional Transport Authority Area
20000
4) Fitness Certificate Charges:
Fitness Certificate For
Fees in INR
Motorcycle
Manual
200
Automated
400
Three-wheeled or light motor vehicle or quadricycle
Manual
400
Automated
600
Medium or Heavy motor vehicles
Manual
600
Automated
1000
Grant or renewal of a certificate of fitness for motor vehicle
200
Aurangabad RTO Performance Standard:
The turnaround time for completion of the task undertaken by the RTO will depend upon the requirements. Thus, please ask the officials about the time.
Also, read: RTO New Vehicle Registration Process
Functions of Aurangabad RTO:
The Regional Transport Office of Aurangabad comes under Maharashtra Government's jurisdiction. It functions as per the provisions of The Motor Vehicles Act. The RTO is responsible for administrative and other related functions pertaining to vehicles as per the law.
It helps the vehicle owners and citizens in general concerning specific vehicle-related services such as offering driving licenses, registering vehicles, etc. You can contact the RTO by visiting the office or by calling/emailing them. You can access Aurangabad RTO's services online via the government's Sarathi Website.
Here's a detailed list of Aurangabad RTO's functions.
1) Driving Test:
RTOs conduct a driving test of the candidate before presenting a driving license. This test involves driving the car in a stipulated fashion and passing an objective-type test. The driving test is supervised by an officer and the objective-type test is also conducted professionally.
2) Driving License:
Before availing the Driving License, the applicant must avail a Learner's License from the RTO. After learning driving and passing the above-mentioned test, the candidate is presented with a Driving License (DL). Nowadays, DLs are presented in a Smart Card format. It includes important driver-related information. The task of managing this entire Smart Card transformation is also handled by the RTO. The staff also offers services related to duplicate licenses. RTO Aurangabad also assists concerning International Driving Permit.
3) Vehicle Registration:
Both temporary and permanent registration of vehicles is conducted at the RTO in Aurangabad. Functions related to transferring of this Registration Certificate (RC) to the nominee in case of the owner's death and the new buyer in case of a sale of the vehicle are also done at the RTO.
Like the DL Smart Card, nowadays the RC is also offered in a Smart Card format. You can approach the RTO to convert your book-like RC into a Smart Card. These RCs need to be renewed from time-to-time and you must approach the RTO for it. RTOs also collect Road Tax during the vehicle registration process.
4) No Objection Certificate:
RTOs offer a No Objection Certificate after conducting a thorough background check. For example, if you want to permanently move to a different Indian state, you will have to de-register your vehicle from Aurangabad RTO and register it in the applicable RTO in the new location. For that, you will need a NOC from Aurangabad RTO.
5) Permits:
If you want permits such as All India Travel permit or a Contract Carriage permit in Aurangabad, you will have to approach the RTO and fill the appropriate forms and submit the required documents. If you are using your vehicle for commercial activities, then you must avail the right permit for it from the RTO.
6) Traffic Rules:
RTO is also responsible for ensuring that environment-related and traffic-related rules and regulations are followed in the area under their jurisdiction. They might coordinate with different organisations for this purpose.
Frequently Asked Questions:
This section is all about common questions related to Regional Transport Offices.
Are Regional Transport Offices and Regional Transport Authorities the same?
Yes, both are the same. Sometimes, Regional Transport Offices are known as Regional Transport Authorities.
Can I approach RTO Pune for a service if my car is registered in RTO Aurangabad?
Ideally, you should approach RTO Aurangabad, but RTO Pune might be able to assist you depending upon the task at hand.
Do I need to pass the driving test in one go or are repeat attempts allowed?
There is no requirement to pass the test in one go. It can be attempted again.
Do driving licenses expire?
Yes, a driving license is valid for a specific period after which it needs to be renewed. The DLs validity period will be mentioned on the license.
What is Aurangabad's vehicle registration RTO code?
Aurangabad's vehicle registration RTO code is MH-20.
Other Popular RTO Offices in India:
Related Articles:
---
Read informative RTO Articles at Acko.
Having a vehicle insurance policy helps protect against damages to your vehicle under various circumstances. Stay upto date with the latest Car Insurance Articles and Two Wheeler Insurance Articles here.
Read all our insurance & non insurance related articles here.