At some point in time, vehicle owners and drivers will come in contact with a Regional Transport Office (RTO) directly or indirectly to get a Driving Licence or Registration Certificate. RTOs in India were formed under the Motor Vehicles Act, 1988 and their main purpose is to enforce the rules and regulations of the Motor Vehicles Act. Apart from that, RTO offices also provide several driver and vehicle-related services. RTO offices in Raipur offer several services such as the issue of Learner's and Driving Licences, new vehicle registrations, renewal of registration certificates, granting fitness certificates, issue of permits and many other services. This article will provide you with all the information related to Raipur RTO Office along with the helpline number, address and fees.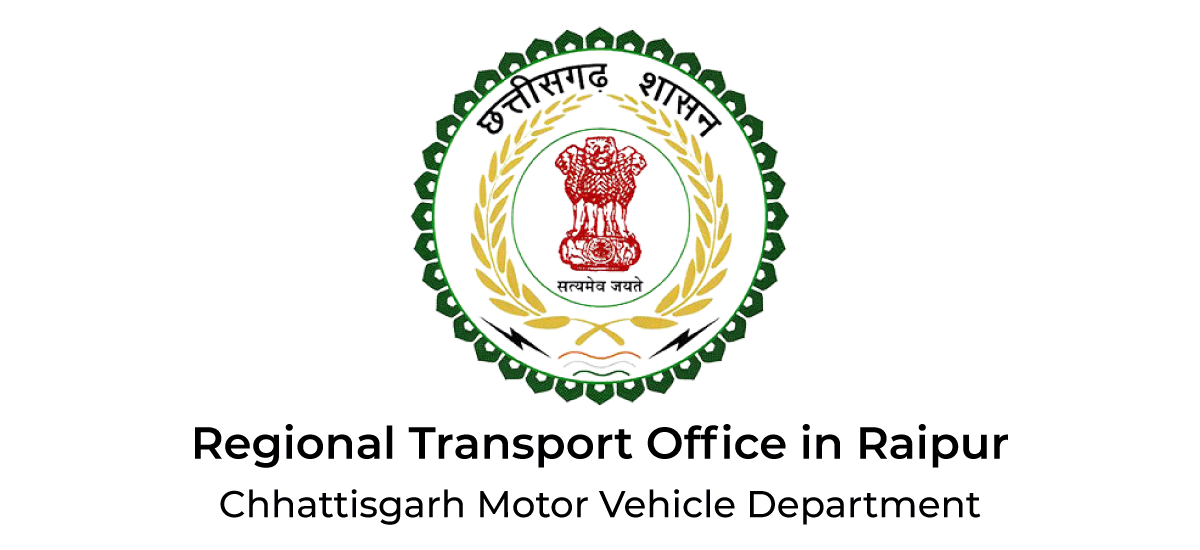 Raipur RTO Code: Office Address & Contact Number
RTO Raipur is one of the transport regulatory offices in the state of Chhattisgarh. Each state in India has its distinctive code for registering vehicles, and in this case, it is CG. Similarly, every state has different RTO code to denote the jurisdiction of the registered vehicle, and RTO Raipur office code is 04. So, all the vehicles registered in Raipur RTO will have CG-04 in the registration number.
The below table contains RTO Raipur contact number, address and working hours of the transport office:
Telibandha RTO, Raipur CG-04 – Contact Number:
| | |
| --- | --- |
| RTO Code | CG-04 |
| State | Chhattisgarh |
| RTO Office Address | The Regional Transport Officer ( RTO ),Telibandha, Raipur, Chhattisgarh – 492006 |
| Contact Number | NA |
| Email | — |
| Working Hours | 11 AM TO 7 PM |
RTO Fees in Raipur:
The RTO fees in Raipur varies depending on the type of service or task. Raipur RTO office offers all driver and vehicle-related services such as granting Learner's and Driving Licences, registering vehicles (commercial/private), testing vehicles for issue or renewal of fitness certificates, collecting permit fees and many other services. In the below table you will find all the services along with its fees:
Driving Licence Fees
For driving licence fees in Raipur, refer the below table:
| Service/Task | Fees |
| --- | --- |
| Grant of Learner's Licence (LL) | Rs. 200 |
| LL Test or Retest | Rs. 50 |
| Duplicate Copy of LL | Rs. 150 |
| Driving Licence (DL) | Rs. 612 |
| DL Test | Rs. 100 |
| Renewal of Driving Licence | Rs. 312 |
| Copy of Driving Licence | Rs. 312 |
| Addition of Vehicle Class to DL | Rs. 212 |
| Address Change in DL | Rs. 312 |
| Correction of Personal Details in DL | Rs. 312 |
Raipur RTO Registration Charges
Refer the below table for charges related to registration at Raipur RTO:
Vehicle Class
Issue Fees
Renewal Fees
Two-wheeler
Rs. 412
Rs. 172
Three-wheeler
Rs. 712
Rs. 312
Light Motor Vehicle (LMV)
Rs. 712
Rs. 312
Light Passenger Vehicle (LPV)
Rs. 1,112
Rs. 612
Light Goods Vehicle (LGV)
Rs. 1,112
Rs. 612
Heavy Passenger Vehicle (HPV)
Rs. 1,612
Rs. 862
Heavy Goods Vehicle (HGV)
Rs. 1,612
Rs. 862
Medium Goods Vehicle (MGV)
Rs. 1,112
Rs. 612
Other Vehicle
Rs. 3,112
Rs. 212
Transfer of Ownership
50% of the Registration charges
Copy of Registration Certificate (RC)
Change of Address/Correction in RC
Authorisation of Hypothecation/Lease/Hire Purchase
Two-wheeler - Rs. 5,00
Three-wheeler/LMV/Quadricycle - Rs. 1,500
MGV/HMV - Rs. 3,000
Removal of Hypothecation
Rs. 112
No Objection Certificate (NOC)
Rs. 50
Fitness Certificate Charges
The below table contains the charges for conducting tests and issue/renewal of Fitness Certificate:
Vehicle Testing
Fees
Two-wheeler
Gearless – Rs. 400
Manual – Rs. 200
Medium or Heavy Vehicle
Manual – Rs. 600
Automatic – Rs. 1,000
Three-wheeler/LMV/Quadricycle
Automatic – Rs. 600
Manual – 400
Issue or Renewal of Certificate of Fitness
Rs. 200
Issue/Renewal of Letter of Authority
Rs. 15,000
Copy of Letter of Authority
Rs. 7,500
Permit Charges (Transport Vehicles)
Below are the permit charges for transport vehicles in Raipur:
Vehicle Type
Fees
Local Permit
Heavy Goods Vehicle (HGV)
Rs. 2,500 
Light Goods Vehicle  (LGV)
Rs. 2,000 + Rs. 500 Authorization Fee
National Permit
HGV
Rs. 2,515
LGV
Rs. 2,015 + Rs 500 Authorization Fee
Other Permit
Fees
Contract Carriage for Bus
Rs. 1,100
All India Tourist for Bus
Rs. 500
Stage Carriage
Rs. 1,100
Counter Signature
Rs. Rs. 2,500
Raipur RTO Performance Standard:
The Performance Standard of the Raipur RTO is nothing but the turnaround time taken for a particular service or task. For standard services, the turnaround time should not exceed more than 2 or 3 days. But for some complicated tasks, the timeline might be a bit long. State and National holidays will also affect the turnaround time of services. For exact details about the turnaround time, you can contact the Motor Vehicle Inspector of the Raipur RTO office.
Also, read: RTO New Vehicle Registration Process
Functions of Raipur RTO:
An RTO office performs all the functions related to driving licence, registration of vehicle and permit. Regional Transport Offices in Raipur, Chhattisgarh also carry out day-to-day functions such as issuing LL and DL, granting registration certificates, granting permits and ensuring that all the vehicles and drivers follow the rules and regulations under the Motor Vehicles Act. Apart from the offline services, Raipur RTO online services can be accessed through Parivahan online portal.
Below are the day-to-day functions of the Raipur RTO office:
Driving Licence Services
Issue of Learner's Licence.
Conducting test and issuing Driving Licence.
Granting duplicate copy of Driving Licence.
Issue of International Driving Permit.
Addition of new vehicle class to the Driving Licence.
Change in address and correction in Learner's and Driving Licence.
Vehicle Registration Services
Registering vehicles and issue/renewal of Certificate of Registration.
Transferring the ownership of vehicle in Registration Certificate.
Granting temporary Certificate of Registration.
Correction or change of address in Registration Certificate.
Authorising and terminating hypothecation or Lease or Hire Purchase in RC.
Other Services
Issue of No Objection Certificate.
Testing vehicles and granting fitness certificates.
Collecting Road Tax and Permit fees.
Making sure that the traffic rules and regulations are implemented across the jurisdiction of the RTO.
Frequently Asked Questions:
Still, have doubts regarding the RTO services? If you are someone who is new to the technical terms of RTO, then you might find this FAQ section helpful. Below are the common queries related to Raipur RTO services:
Is a medical certificate mandatory to get a Learner's Licence in Raipur?
No, there is no need for a medical certificate if you are under 40 years of age and applying for a non-transport vehicle Driving Licence. If your age is over 40, then a medical certificate is compulsory to obtain a DL.
What is the validity of a Learner's Licence in Raipur?
A Learner's Licence is valid for 6 months from the date of issue.
Is it mandatory to learn driving from a Motor Driving School in Raipur?
No, you can learn driving from anyone who holds a valid and permanent Driving Licence. But for a commercial vehicle DL, you have to get trained by a Government-authorised Motor Driving School.
What are the documents required to apply for an International Driving Permit in Raipur?
You need to produce the following documents to apply for an International Driving Licence:
Valid Driving Licence
Passport
Visa of the visiting country
2 passport size photographs
Should I appear for a driving test to renew my Driving Licence in Raipur?
No, you need not give a driving test to renew your DL. But, if the DL is expired for more than 5 years then you are required to take a driving test. Usually, there will be a grace period of 30 days to renew the licence, post that penalty will be levied by the RTO.
Other Popular RTO Offices in India:
Related Articles:
---
Read informative RTO Articles at Acko.
Having a vehicle insurance policy helps protect against damages to your vehicle under various circumstances. Stay upto date with the latest Car Insurance Articles and Two Wheeler Insurance Articles here.
Read all our insurance & non insurance related articles here.