The outbreak of the deadly Novel Coronavirus or COVID-19 disease continues to intensify across the world as well as in India. The disease has been classified as a pandemic by the World Health Organisation (WHO) which has affected the lives of mankind. The Indian Council of Medical Research (ICMR) is working round-the-clock to address various concerns of the people of India. The ICMR has approved Coronavirus Testing in India by including several private laboratories apart from public centres. It has issued the list of Government COVID-19 labs which people can check if they have contracted the Novel Coronavirus.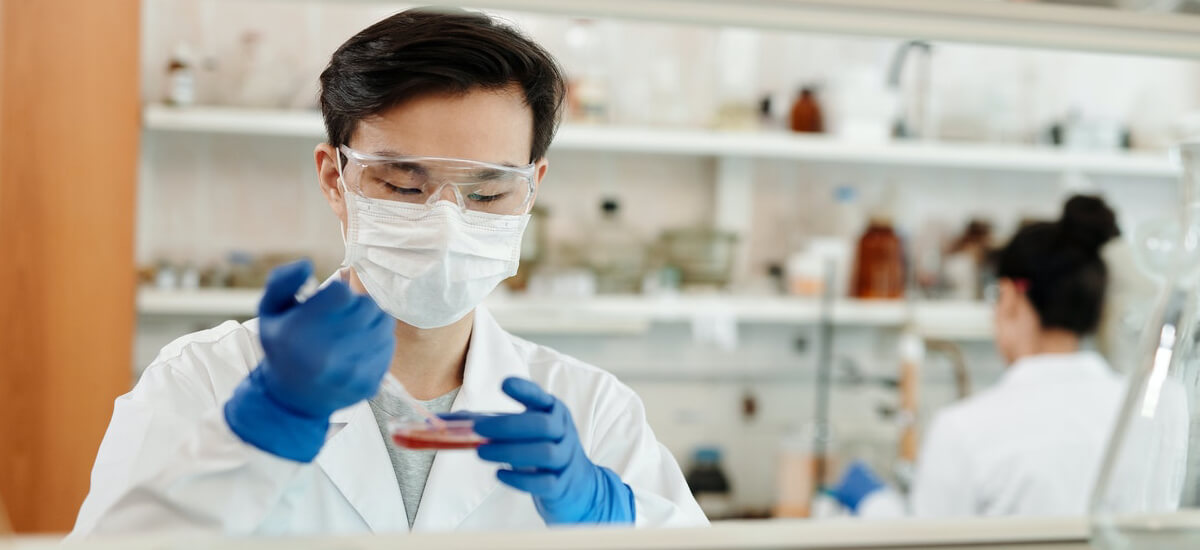 The ICMR, which is the apex body in the country for the formulation, coordination and promotion of biomedical research has listed Government-designated centres to conduct independent testing of the COVID-19. If you or anyone wants to test for COVID-19, then you can visit the below list of Coronavirus testing centres in India. The cost of the lab test is free and involves the various sampling of bodily fluids to ascertain whether you have contracted COVID-19. Below is the list of 156 Coronavirus testing labs and 3 collection centres approved by the ICMR:
State
Medical College Name or Laboratory
Address (Click on the link to get Google Map Location)
Andhra Pradesh
Sri Venkateswara Institute of Medical Sciences, Tirupati
Alipiri Rd, Sri Padmavati Mahila Visvavidyalayam, Tirupati, Andhra Pradesh 517507
Andhra Pradesh
Rangaraya Medical College, Kakinada
Pithampuram, Road, Kakinada, Andhra Pradesh 533001
Andhra Pradesh
Sidhartha Medical College, Vijaywada
NH 16 Service Rd, beside Dr NTR University of Health Sciences, Gunadala, Vijayawada, Andhra Pradesh 520008
Andhra Pradesh
Govt. Medical College, Ananthpur
Rahamat Nagar, Anantapur, Andhra Pradesh 515001
Andhra Pradesh
Guntur Medical College, Guntur
Kanna Vari Thota, Guntur, Andhra Pradesh 522004
Andhra Pradesh
Rajiv Gandhi Institute of Medical Sciences, Kadapa
Puttampalli, Andhra Pradesh 516002
Assam
Gauhati Medical College, Guwahati
Guwahati Narakasur Hilltop, Bhangagarh, Guwahati, Assam 781032
Assam
Regional Medical Research Center, Dibrugarh
ICMR-Regional Medical Research Centre, Dibrugarh Bokul, Lahowal, Dibrugarh, Assam 786010
Assam
Jorhat Medical College, Jorhat
Kushal Konwar Path, Barbheta, Jorhat, Assam 785001
Assam
Silchar Medical College, Silchar
Ghungoor Road, beside Indian Post, Masimpur, Silchar, Assam 788014
Assam
Fakkhruddin Ali Ahmed Medical College, Barpeta
Barpeta-Hospital-Jania Rd, Joti Gaon, Assam 781301
Bihar
Rajendra Memorial Research Institute of Medical Sciences, Patna
Agam Kuan, Sadikpur, Patna, Bihar 800007
Bihar
Indira Gandhi Institute Medical Sciences, Patna
Allahabad bank, Bailey Rd, Sheikhpura, Patna, Bihar 800014
Bihar
Patna Medical College, Patna
Patna Medical College, Ashok Rajpath, Patna University Campus, Patna, Bihar 80001
Bihar
Darbhanga Medical College, Darbhanga
DMCH Rd, Allalpatti, Laheriasarai, Darbhanga, Bihar 846003
Bihar
SKMCH, Muzaffarpur
Shree Krishna medical college, Uma Nagar, Muzaffarpur, Bihar 842004
Chandigarh
Post Graduate Institute of Medical Education & Research, Chandigarh
Madhya Marg, Sector 12, Chandigarh, 160012
Chandigarh
Govt. Medical College, Chandigarh
Chandi Path, Sector 32B, 32B, Sector 32, Chandigarh, 160047
Chhattisgarh
All India Institute of Medical Sciences, Raipur
Great Eastern Rd, AIIMS Campus, Tatibandh, Raipur, Chhattisgarh 492099
Chandigarh
Late Baliram Kashyap M Govt. Medical College, Jagdalpur
Dimrapal, Jagdalpur, Chhattisgarh 494001
Delhi
All India Institute Medical Sciences
Sri Aurobindo Marg, Ansari Nagar, Ansari Nagar East, New Delhi, Delhi 110029
Delhi
Lady Hardinge Medical College
Lady Hardinge Medical College, Connaught Place, New Delhi, Delhi 110001
Delhi
National Centre for Disease Control
22, Sham Nath Marg, Civil Lines, New Delhi, Delhi 110054
Delhi
Ram Manohar Lohia Hospital
Baba Kharak Singh Rd, near Gurudwara Bangla Sahib, Ram Manohar Lohia Hospital, Type III, Connaught Place, New Delhi, Delhi 110001
Delhi
Institute of Liver & Biliary Sciences
D1 ILBS Road, Vasant Kunj, New Delhi, Delhi 110070
Delhi
Army Hospital Research & Referral
Near, Military Hospital Road, Subroto Park, Dhaula Kuan, New Delhi, Delhi 110010
Delhi
Maulana Azad Medical College
2, Bahadur Shah Zafar Marg, Maulana Azad Medical College Campus, Balmiki Basti, New Delhi, Delhi 110002
Gujarat
BJ Medical College, Ahmedabad
Haripura, Asarwa, Ahmedabad, Gujarat 380016
Gujarat
MP Shah Govt Medical College, Jamnagar
Pandit Nehru Marg, Indradeep Society, Jamnagar, Gujarat 361008
Gujarat
Govt. Medical College, Surat
opp. Income Tax Department Office, Majura Gate, Surat, Gujarat 395001
Gujarat
Govt. Medical College, Bhavnagar
Bus Stand, near State Road Transport Corporation, Panwadi, Bhavnagar, Gujarat 364001
Gujarat
Govt. Medical College, Vadodara
Vinoba Bhave Rd, Anandpura, Vadodara, Gujarat 390001
Gujarat
Govt. Medical College, Rajkot
Sadar Civil Hospital Campus, Gujarat 360001
Gujarat
NHL Medical College, Ahmedabad
Pritan Rai Cross Road, Ellise Bridge, Paldi, Ahmedabad, Gujarat 380006
Goa
Goa Medical College, Goa
N17, Bambolim, Goa 403202
Haryana
Pt. B.D. Sharma Post Graduate Inst. Of Med. Sciences, Rohtak, Haryana
Medical Rd, Rohtak, Haryana 124001
Haryana
BPS Govt. Medical College, Sonipat
Ganaur - Gohana Rd, Khanpur Kalan, Haryana 131305
Himachal Pradesh
Indira Gandhi Medical College, Shimla
Ridge Sanjauli Rd, Lakkar Bazar, Shimla, Himachal Pradesh 171001
Himachal Pradesh
Dr. Rajendra Prasad Govt. Medical College, Tanda
Tanda Hospital Rd, Pushp Vihar Colony, Kangra, Himachal Pradesh 176001
Jammu & Kashmir
Govt. Medical College, Jammu
maheshpura, chowk, Bakshi Nagar, Jammu Cantonment, Jammu and Kashmir 180001
Jammu & Kashmir
Command Hospital (NC) Udhampur
Raghunathpura, Udhampur, Jammu and Kashmir 182101
Jammu & Kashmir
Sher-i-Kashmir Institute of Medical Sciences, Srinagar
SKIMS Main Rd, Soura, Srinagar, 190011
Jammu & Kashmir
Govt. Medical College, Srinagar
Bemina, Srinagar, Jammu and Kashmir 190010
Jharkhand
MGM Medical College & Hospital, Jamshedpur
Dimna Rd, Hill View Colony, Mango, Jamshedpur, Jharkhand 831020
Jharkhand
Rajendra Institute of Medical Sciences, Ranchi
Rims Cir, Indraprasth Colony, Bariatu, Ranchi, Jharkhand 834009
Jharkhand
Patliputra Medical College & Hospital, Dhanbad
B.C.C.L. Township, Koyla Nagar, Dhanbad, Jharkhand 826005
Karnataka
Hassan Inst. Of Med. Sciences, Hassan
Sri Chamarajendra Hospital Campus, Krishnaraja Pura, Hassan, Karnataka 573201
Karnataka
Mysore Medical College & Research Institute, Mysore
Irwin Road, next to Railway Staion, Mysuru, Karnataka 570001
Karnataka
Shivamogga Institute of Medical Sciences, Shivamogga
Sagar Rd, Mission Compound, Shivamogga, Karnataka 577201
Karnataka
Command Hospital (Air Force), Bengaluru
Cambridge Rd, Cambridge Layout, Jogupalya, Bengaluru, Karnataka 560007
Karnataka
Bangalore Medical College & Research Institute, Bengaluru
Fort, Krishna Rajendra Rd, Bengaluru, Karnataka 560002
Karnataka
National Institute of Virology, Bangalore Field Unit, Bengaluru
1st Block, Jayanagar 1st Block, Jayanagar, Bengaluru, Karnataka 560011
Karnataka
Gulbarga Institute of Medical Sciences, Gulbarga
Veeresh Nagar Cross, Sedam Rd, behind MRMC, Kuvempu Nagar, Gulbarga, Karnataka 585101
Karnataka
Vijaynagar Institute of Medical Sciences, Bellary
Vijaya Nagar, Cantonment, Ballari, Karnataka 583104
Karnataka
National Institute of Mental Health and NeuroSciences, Bangalore
Hosur Rd, near Bangalore Milk Dairy, Lakkasandra, Laljinagar, Wilson Garden, Bengaluru, Karnataka 560029
Karnataka
Wenlock District Hospital, Mangalore
Hampankatta, Mangalore, Karnataka 575001
Karnataka
Karnataka Institute of Medical Sciences, Hubli
PB Rd, Vidya Nagar, Hubli, Karnataka 580022
Kerala
National Institute of Virology, Field Unit, Allapuzzha
National Institute of Virology, Vandanam, Kerala 688005
Kerala
Govt. Medical College, Thiruvanathapuram
Ulloor - Akkulam Rd, near SAT hospital Medical College Junction, Chalakkuzhi, Thiruvananthapuram, Kerala 695011
Kerala
Govt. Medical College, Kozhikode
Medical College Junction, 17, Medical College Rd, near Police Station, Kozhikode, Kerala 673008
Kerala
Govt. Medical College, Thrissur
Govt. Medical College, M. G. Kavu, Kerala 680596
Kerala
Rajiv Gandhi Center for Biotechnology, Thiruvanathapuram
Melarannoor Road Behind Central Jail Poojapura, Thycaud, Thiruvananthapuram, Kerala 695014
Kerala
Sree Chitra Tirunal Institute of Medical Sciences, Thiruvanathapuram
Jai Nagar W Rd, Chalakkuzhi, Thiruvananthapuram, Kerala 695011
Kerala
State Public Health Laboratory, Trivandrum
Red Cross Road, near General Hospital Road, Rishimangalam, Pattoor, Thiruvananthapuram, Kerala 695024
Kerala
Inter University, Kottayam
Inter University, Kottayam, Thalappady, Kerala 686019
Kerala
Malabar Cancer Center, Thalassery
Kodiyeri, Muzhikkara - MCC Rd, Illathaazha, Thalassery, Kerala 670103
Kerala
Central University of Kerala, Periye, Kasaragod
Tejaswini Hills, Periye, Kerala 671316
Maharashtra
National Institute of Virology, Pune
20-A, P B No 11, Dr Ambedkar Road, Pune, 411001, 411001
Maharashtra
Seth GS Medical College & KEM Hospital, Mumbai
Acharya Donde Marg, Parel East, Parel, Mumbai, Maharashtra 400012
Maharashtra
Kasturba Hospital for Infectious Diseases, Mumbai
Sane Guruji Marg, Arya Nagar, Chinchpokli, Mumbai, Maharashtra 400034
Maharashtra
National Institute of Virology Field Unit, Mumbai
Haffkine Institute Compound, Acharya Donde Marg, Parel, Mumbai, Maharashtra 400012
Maharashtra
Armed Forces Medical College, Pune
Southern Command, Pune - Solapur Rd, near Race Course, Wanowrie, Pune, Maharashtra 411040
Maharashtra
BJ Medical College, Pune
Jai Prakash Narayan Road, Railway Station Rd, near Pune, Maharashtra 411001
Maharashtra
Indira Gandhi Govt. Medical College, Nagpur
Mayo Hospital, Central Ave, Mominpura, Nagpur, Maharashtra 440018
Maharashtra
Grant Medical College & Sir JJ Hospital, Mumbai
J J Marg, Nagpada, Mumbai Central, Mumbai, Maharashtra 400008
Maharashtra
Govt. Medical College, Aurangabad
University Road, Jubilee Park, Aurangabad, Maharashtra 431004
Maharashtra
V. M. Government Medical College, Solapur
Court Road Opp. District Court Rang Bhavan Chowk, Sidheshwar Peth, Solapur, Maharashtra 413003
Maharashtra
Haffkine Institute, Mumbai
40/W, Acharya Dhonde Marg, Parel Village, Parel, Mumbai, Maharashtra 400012
Maharashtra
Shree Bhausaheb Hire Govt. Medical College, Dhule
Chakkarbardi, Dhule Moghan Rd, Dhule, Maharashtra 424001
Maharashtra
Government Medical College, Miraj
Miraj - Sangola - Pandharpur Rd, Maji Sainik Vasahat, Miraj, Maharashtra 416410
Maharashtra
All India Institute of Medical Sciences, Nagpur
MIHAN, Nagpur, Sumthana, Maharashtra 441108
Maharashtra
Nagpur Veterinary College, MAFSU, Nagpur
Seminary Hills, Nagpur, Maharashtra 440006
Maharashtra
*Tata Memorial Centre ACTREC, Mumbai
Sector 22, Utsav Chowk - CISF Road, Owe Camp, Kharghar, Navi Mumbai, Maharashtra 410210
Maharashtra
Govt. Medical College, Akola
Ashok Vatika, district Collector Office Road, Near, Bhandaraj BK, Akola, Maharashtra 444001
Madhya Pradesh
All India Institute of Medical Sciences, Bhopal
Saket Nagar, AIIMS Campus, Saket Nagar, Bagh Swaniya, Bhopal, Madhya Pradesh 462020
Madhya Pradesh
National Institute for Research on Tribal Health, Jabalpur
ICMR-NIRTH Campus, Nagpur Rd, Dhanvantri Nagar, Garha, Jabalpur, Madhya Pradesh 482003
Madhya Pradesh
Mahatma Gandhi Memorial Medical College, Indore
AB Rd, CRP Line, Indore, Madhya Pradesh 452001
Madhya Pradesh
Gandhi Medical College, Bhopal
Sultania Rd, near Hamidia Hospital, Royal Market, Medical College Campus, Kohefiza, Bhopal, Madhya Pradesh 462001
Madhya Pradesh
Bhopal Memorial Hospital & research Centre, Bhopal
Raisen Rd, near Best Price, BMHRC Campus, Karond, Bhopal, Madhya Pradesh 462038
Madhya Pradesh
Gajra Raja Medical College, Gwalior
Yadav Colony, Lashkar, Gwalior, Madhya Pradesh 474009
Manipur
Jawaharlal Nehru Institute of Med. Sciences, ImphalEast, Manipur
Porompat, Imphal, Manipur 795004
Manipur
Regional Institute of Medical Sciences, Imphal
Lamphel Road, Lamphelpat, Imphal, Manipur 795004
Meghalaya
North Eastern Indira Gandhi Regional Institute of Health & Medical Sciences, Shillong, Meghalaya
Department of Radiology & Imaging, NEIGRIHMS, Shillong, Meghalaya 793018
Mizoram
Zoram Medical College
State Referral Hospital Falkawn, Mizoram 796005
Odisha
Regional Medical Research Centre, Bhubaneshwar (High-throughput Laboratory)
NALCO Nagar, Chandrasekharpur, Bhubaneswar, Odisha 751023
Odisha
All India Institute of Medical Sciences, Bhubaneshwar
Sijua, Patrapada, Bhubaneswar, Odisha 751019
Odisha
SCB Medical College and Hospital, Cuttack
Manglabag, Mangalabag, Cuttack, Odisha 753007
Odisha
MKCG Medical College, Berhampur
Medical College Campus National Highway 59, Brahmapur, Odisha 760004
Odisha
*ILS, Bhubaneshwar
Nalco Nagar Rd, NALCO Square, NALCO Nagar, Chandrasekharpur, Bhubaneswar, Odisha 751023
Puducherry
Jawaharlal Institute of Postgraduate Medical Education & Research, Puducherry
Jipmer Campus Rd, Gorimedu, Dhanvantari Nagar, Puducherry, 605006
Punjab
Govt. Medical College, Amritsar
Medical Enclave, Amritsar, Punjab 143001
Punjab
Govt. Medical College, Patiala
Sangrur Rd, opposite Rajindra Hospital, New Lal Bagh Colony, Patiala, Punjab 147001
Punjab
Guru Gobind Singh Medical University, Faridkot
Sadiq Rd, Kotakpura, GGS Medical Hospital, Faridkot, Punjab 151203
Rajasthan
Sawai Man Singh Medical College, Jaipur
Jawahar Lal Nehru Marg, Gangawal Park, Adarsh Nagar, Jaipur, Rajasthan 302004
Rajasthan
Dr. Sampurnan and Medical College, Jodhpur
Residency Road, Near Sriram Excellency Hotel, opposite Petrol Pump, Sector-D, Shastri Nagar, Jodhpur, Rajasthan 342003
Rajasthan
Jhalawar Medical College, Jhalawar
N.H.-12, Kota Rd, Jhalawar, Rajasthan 326001
Rajasthan
RNT Medical College, Udaipur
Court Chowk, City's Prime Health Care Area, Udaipur, Rajasthan 313001
Rajasthan
SP Medical College, Bikaner
SP Medical College Rd, PBM Hospital, Bikaner, Rajasthan 334001
Rajasthan
All India Institute of Medical Sciences, Jodhpur
basni Industrial Area, MIA 2nd Phase, Basni, Jodhpur, Rajasthan 342005
Rajasthan
JLN Medical College, Ajmer
opp. Patel stadium, Kala Bagh, Ajmer, Rajasthan 305001
Rajasthan
Govt. Medical College, Kota
Rangbari Rd, Sector - A, Rangbari, Kota, Rajasthan 324010
Tamil Nadu
King Institute of Preventive Medicine & Research, Chennai
Guindy Institutional Area, SIDCO Industrial Estate, Guindy, Chennai, Tamil Nadu 600032
Tamil Nadu
Madras Medical College, Chennai
Station, near Park Town, Park Town, Chennai, Tamil Nadu 600003
Tamil Nadu
Govt. Theni Medical College, Theni
Kochi - Madurai - Dhanushkodi Rd, Theni Allinagaram, Tamil Nadu 625531
Tamil Nadu
Tirunelveli Medical College, Tirunelveli
3, High Ground Rd, Palayamkottai, Tirunelveli, Tamil Nadu 627011
Tamil Nadu
Govt. Medical College, Thiruvarur
Collector office Master Plan Complex, Thandalai, Tamil Nadu 610004
Tamil Nadu
Kumar Mangalam Govt. Medical College, Salem
8, Fort Main Rd, Sewapet, Salem, Tamil Nadu 636002
Tamil Nadu
Coimbatore Medical College, Coimbatore
Avinashi Rd, Peelamedu, Civil Aerodrome Post, Coimbatore, Tamil Nadu 641018
Tamil Nadu
Govt. Medical College, Villupuram
Mundiyampakkam, Village, Viluppuram, Tamil Nadu 605601
Tamil Nadu
Madurai Medical College, Madurai
Collector Office Road Near, Alwarpuram, Madurai, Tamil Nadu 625020
Tamil Nadu
K A P Viswanatham Govt. Medical College, Trichy
Periyamilaguparai, Colletor's office Road, Tamil Nadu 620001
Tamil Nadu
Perundurai Medical College, Perundurai
Erode District, Perundurai, Tamil Nadu 638053
Tamil Nadu
Govt. Dharmapuri Medical College, Dharmapuri
Indhira Nagar, Dharmapuri, Tamil Nadu 636701
Tamil Nadu
Govt. Medical College, Vellore
Post, Sapthalipuram, Pennathur, Adukkamparai, Tamil Nadu 632011
Telangana
Gandhi Medical College, Secunderabad
Gandhi Hospital, Musheerabad, Padmarao Nagar, Secunderabad, Telangana 500003
Telangana
Osmania Medical College, Hyderabad
5-1-876, Turrebaz Khan Rd, Troop Bazaar, Koti, Hyderabad, Telangana 500095
Telangana
Sir Ronald Ross of Tropical & Communicable Diseases, Hyderabad
CGHS Complex, Old, Begumpet Airport Road, Motilal Nehru Nagar, Begumpet, Hyderabad, Telangana 500016
Telangana
Nizam's Institute of Medical Sciences, Hyderabad
Punjagutta Rd, Punjagutta Market, Punjagutta, Hyderabad, Telangana 500082
Telangana
Institute of Preventive Medicine, Hyderabad
Narayanguda Rd, near YMCA, Lingampally, Kachiguda, Hyderabad, Telangana 500029
Telangana
Centre for Cellular & Molecular Biology, Hyderabad
Uppal Rd, IICT Colony, Habsiguda, Hyderabad, Telangana 500007
Tripura
Government Medical College, Agartala
PO, Kunjaban, Agartala, Tripura 799006
Uttar Pradesh
King George Medical University, Lucknow
Shah Mina Rd, Chowk, Lucknow, Uttar Pradesh 226003
Uttar Pradesh
Institute of Medical Sciences, Banaras Hindu University, Varanasi
Aurobindo Colony, Banaras Hindu University Campus, Varanasi, Uttar Pradesh 221005
Uttar Pradesh
Jawaharlal Nehru Medical College, Aligarh
Medical Rd, AMU Campus, Aligarh, Uttar Pradesh 202002
Uttar Pradesh
Command Hospital, Lucknow
Cantonment Rd, Sadar Bazaar, Cantonment, Lucknow, Uttar Pradesh 226002
Uttar Pradesh
Lala Lajpat Rai Memorial Medical College, Meerut
Garh Rd, Jai Bhim Nagar, Meerut, Uttar Pradesh 250002
Uttar Pradesh
Sanjay Gandhi Post Graduate Institute, Lucknow
New PMSSY Rd, Raibareli Rd, Lucknow, Uttar Pradesh 226014
Uttar Pradesh
MLN Medical College, Allahabad
George Town, Prayagraj, Uttar Pradesh 211002
Uttar Pradesh
Uttar Pradesh University of Medical Sciences (Formerly Uttar Pradesh RIMS), Saifai
Off, Kurawali - Mainpuri - Etawah Rd, Saifai, Uttar Pradesh 206130
Uttar Pradesh
MLB Medical College, Jhansi
Jhansi - Kanpur Road, Bundelkhand University, Jhansi, Uttar Pradesh 284001
Uttar Pradesh
Regional Medical Research Centre, Gorakhpur
Baba Raghav Das (BRD) Medical College Campus, Uttar Pradesh 273013
Uttar Pradesh
SN Medical College, Agra
Central Library, Moti Katra, Mantola, Agra, Uttar Pradesh 282003
Uttar Pradesh
RML Hospital, Lucknow
Vibhuti Khand, Gomti Nagar, Lucknow, Uttar Pradesh 226010
Uttar Pradesh
Govt. Institute of Medical Sciences, Noida
Greater Noida, Uttar Pradesh 201310
Uttar Pradesh
GSVM Medical College, Kanpur
Swaroop Nagar, Kanpur, 208002
Uttar Pradesh
National Institute of Biologicals, Noida (Highthroughput Laboratory)
Plot No. A, 32, Institutional Area, Block A, Industrial Area, Sector 62, Noida, Uttar Pradesh 201309
Uttarakhand
Govt. Medical College, Haldwani
Rampur Rd, Rampur, Haldwani, Uttarakhand 263129
Uttarakhand
All India Institute of Medical Sciences, Rishikesh
Virbhadra Road Shivaji Nagar, near Barrage, Sturida Colony, Rishikesh, Uttarakhand 249203
West Bengal
National Institute of Cholera & Enteric Diseases, Kolkata
P- C.I.T. Scheme XM, 33, CIT Rd, Subhas Sarobar Park, Phool Bagan, Beleghata, Kolkata, West Bengal 700010
West Bengal
Institute of Post Graduate Medical Education & Research, Kolkata
244, Acharya Jagadish Chandra Bose Rd, Bhowanipore, Kolkata, West Bengal 700020
West Bengal
Midnapore Medical College, Midnapore
Vidyasagar Road , Paschim Medinipur, Midnapore, West Bengal, 721 101
West Bengal
North Bengal Medical College, Darjeeling
Sushruta Nagar, Siliguri, West Bengal 734012
West Bengal
School of Tropical Medicine, Kolkata
108, Chittaranjan Ave, Calcutta Medical College, College Square, Kolkata, West Bengal 700073
West Bengal
Malda Medical College & Hospital, Malda
Renukashi appartment, Dipak Rd, 3 No. Govt Colony, Uma Roy Sarani, Malda, West Bengal 732101
Andaman &
Nicobar Islands
Regional Medical Research Centre, Port Blair
Post Bag 13, Dollygunj, Port Blair, Andaman and Nicobar Islands 744103
Dadra & Nagar
Haveli
Shri Vonoba Bhave Civil Hospital, Silvassa
Sayli Road, near Collectorate, Silvassa, Dadra and Nagar Haveli 396230
Collection Sites Only
State
Medical College Name or Laboratory
Address
Sikkim
Sir Thutob Namgyal Memorial (STNM), Gangtok
Sungava, Gangtok, Sikkim 737101
Ladakh
Sonam Norboo Memorial Hospital (SNMH), Leh
Old Leh Rd, Leh, Jammu and Kashmir 194101
Arunachal Pradesh
Tomo Riba Institute of Health & Medical Sciences (TRIHMS), Naharlagun
National Highway 52A, Old Assembly Complex, Naharlagun, Arunachal Pradesh 791110
Also, read: Coronavirus Helpline: Official Phone Numbers
Below are some of the frequently asked questions about COVID-19 testing labs in India:
Who should test for COVID-19?
All those who have symptoms of the COVID-19 with the below criteria should test for Novel Coronavirus or COVID-19:

> International travel history in the last fourteen days.
> Healthcare workers
> Those who have come in contact with confirmed cases.
> Those who have been hospitalized with Influenza-Like Illness (ILI) or Severe Acute Respiratory Illness (SARS).
> Those living in the same household with confirmed case(s) should test once between 5 and 14 days.
> Healthcare workers who came in contact with a confirmed case(s) without adequate protection as per WHO guidelines 
Is the Coronavirus test free?
The Supreme Court, as on 13 April 2020, has allowed private laboratories to conduct a free test for Coronavirus or COVID-19 only for Ayushman Bharat car holders, while the government will formulate different schemes for BPL categories. However, the lab test is free in government-run labs. Those who do not fall under the Ayushman Bharat and BPL categories and would like to test in a government-designated private lab will have to pay a maximum of Rs.4,500 which includes Rs.1,500 for a screening test and Rs.3,000 for a confirmation test. The ICMR will amend the guidelines from time to time.
What is the testing protocol for COVID-19 in India?
The initial testing protocol in India was to test anyone with travel history to high-risk countries and those who came in contact with those who have already tested positive for COVID-19. This was revised on 20 March 2020 to expand the scope to all symptomatic healthcare workers, asymptomatic direct and high-risk contacts of a positive case and all hospitalised patients with SARS.
References:
Total Operational (initiated independent testing) Government Laboratories: ICMR, https://covid.icmr.org.in/index.php/testing-facilities
---
Jharkhand's Cabinet Minister Tested Positive For COVID-19
– July 8, 2020
Dr VB Prasad, Civil Surgeon, Ranchi has confirmed that a minister from Hemant Soren's cabinet has been infected with Coronavirus. He had thrown a housewarming party where he and his family came in contact with a lot of people. The medical officials are trying to investigate the exact source of the infection. Those who came in contact with the cabinet minister are also being tested for COVID-19. While the minister has contracted the disease, his wife has tested negative. He is currently kept at Ranchi's Rajendra Institute of Medical Sciences (RIMS) in a COVID-19 ward. Relatives of the infected minister said that he started showing symptoms of the diseases on July 06 after which he and his wife were tested for COVID-19. The reports came in on Tuesday and it was confirmed that the minister is indeed suffering from a Coronavirus infection. Another minister has been tested positive for COVID-19. These two cases have forced officials to look for the source of spread among the lawmakers. Currently, there are 870 active cases in the state, 2104 people have either been cured or discharged from medical facilities, and 22 people have lost their lives. Overall 2996 people are affected till date by the COVID-19 disease in Jharkhand.
WHO Survey Highlights Risk of ARV Stockout
– July 7, 2020
The World Health Organisation (WHO) conducted a survey before the International AIDS Society's conference. This conference is held biannually. As per the survey, 73 countries have raised their concerns regarding their stock of antiretroviral medicines or ARV as they are commonly known. The countries have warned that they are at a risk of an ARV stock out because of the prevailing COVID-19 situation in the world. 24 countries are facing severe stock issues or supply issues of ARV. This medicine is used to control HIV and prevent its transmission. As per data available in 2019, more than 8 million people in the 24 countries facing stock issues were being helped by ARVs. The survey highlighted that the countries are facing supply issues because of the restrictions and challenges put forward by the global COVID-19 pandemic. Suppliers are finding it difficult to meet deadlines, land and air transport has taken a hit, and healthcare service accessibility has also been limited.
Odisha Government Decides to Start Plasma Therapy
– July 6, 2020
Different Indian states are undertaking active measures to restrict the spread of the COVID-19 virus and to take care of those who are affected by it. The State Government of Odisha decided to begin plasma therapy to treat those COVID-19 patients who are in a critical situation. Such a decision was taken in a meeting involving the Health and Family Welfare Minister, N K Das. The plasma therapy treatment will first be implemented in 4 centres and can be extended to other hospitals if needed. The hospitals selected for the first phase of plasma therapy are SCB Medical College Hospital, Bhubaneshwar's SUM and KIMS Hospitals, and Cuttack's Ashwini Hospital. A plasma bank shall also be set-up. Certain district authorities in Odisha have announced weekend shutdowns to restrict the virus from spreading. Such shutdowns were announced as precautionary measures against the rising cases in the districts.
COVID-19: Ahmedabad-based Pharma Company Gets Approval To Begin Human Trials For Vaccine
– July 6, 2020
The Drug Controller General of India (DGCI) has given approval to Zydus Cadila for conducting human trials to test the effectiveness of ZyCoV-D. It is an experimental vaccine developed for treating COVID-19. This is the second instance where a company has managed to get approval for human trials for COVID-19 vaccine. Earlier, Bharat Biotech sought approval to test their vaccine called Covaxin on humans. Currently, more than 140 potential vaccines are under trials at various stages of development. The government said that this is "the beginning of the end". Another commendable thing is that around 60% of vaccine supplies sent to the UNICEF are from Indian manufacturers. More than 19500 people have lost their lives due to COVID-19 as of today. It has become imperative that an effective vaccine is introduced to the general public to possibly reduce the number of cases in the country. Maharashtra is at the top of the list with the highest number of COVID-19 cases in the country followed by Tamil Nadu, Delhi, and Karnataka.
Plasma Bank To Help Patients with COVID-19 Infection in Delhi
– June 30, 2020
The Delhi government has announced that it will set up a plasma bank in the Union Territory and it is likely to be the first such bank in India. The plasma bank will operate just like a blood bank and will be set up in the Institute of Liver and Biliary Sciences Hospital. Patients can avail services from the plasma bank but the services have to be recommended by a doctor. The Chief Minister of Delhi announced the decision to set up the plasma bank. He added that there is a tremendous demand for plasma therapy in Delhi. He said they were the first to conduct plasma trials in the country and results have been encouraging. He added that plasma therapy helps stabilise the respiratory rate of moderate to severe patients; however, it will not help people with multi-organ failures. Any COVID-19 patient who has been cured can donate plasma at the prescribed plasma bank. The modalities of setting up the bank will be done in a couple of days.
COVID-19: Recovery Rate Inclines to 58.67% in India
– June 29, 2020
The Ministry of Health said the recovery rate in India has improved with "encouraging results". The rate has improved to 58.67%. Despite being the fourth worst-hit country, the Ministry of Health and Family Welfare said the recovery among COVID-19 patients continues to improve. Also, the difference between active and recovered cases has inclined to 1,11,602. The Ministry added that as of today, 3,21,722 patients have recovered and 2,10,120 are active cases and are under medical care. In the last 24 hours, 12,010 coronavirus patients have recovered. The Ministry also said that the improvement is due to the Centre's proactive and preemptive steps along with states and UTs to contain the spread of the deadly virus. As for the reported positive cases in the last 24 hours stands at 19,459 and the total cases stand at 5,48,318 COVID-19 cases in the country. As for fatalities, death numbers in the last 24 hours stand at 380, adding to the total deaths of 16,475.
Delhi: Centre's Order on Clinical Assessment Withdrawn After SDMA Meeting
– June 26, 2020
As per a Central government guideline, COVID positive people were supposed to visit a care centre to determine if it was possible to keep them under home isolation or should they be admitted to a hospital. In case of determination of home isolation after the clinical assessment, a verification was supposed to be conducted by a different team regarding the accommodation. This guideline issued by the centre faced severe criticism due to lack of infrastructure and the lengthy process. The guideline is now revoked after the State Disaster Management Authority (SDMA) meeting attended by Delhi's Chief Minister Arvind Kejriwal, Deputy Chief Minister Manish Sisodia, and Lieutenant Governor (LG) Anil Baijal. Instead of visiting the care centre, those found positive via the rapid testing process shall be tested on the spot by the medical officers. Manish Sisodia also mentioned that home isolation has been successful in the capital.
COVID-19: Karnataka Government Directed Private Hospitals to Apply Fixed Charges
– June 25, 2020
The Government of Karnataka has now capped the expenses related to Coronavirus treatment. At the beginning of this pandemic, 518 private healthcare facilities that were registered to provide treatment under Ayushman Bharat Arogya Karnataka scheme were affiliated for treating COVID-19 patients. This allowed more room for asymptomatic COVID-19 patients. As per the cap on charges, the patients who are referred by Public Health Authorities need to pay Rs 5,200 for a normal (general) ward, Rs 7,000 for HDU, Rs 8,500 without a ventilator and Rs 10,000 with a ventilator for isolation ward. Those who are admitted directly by Public Health Authorities with cash payment need to pay Rs 10,000 for a normal (general) ward, Rs 12,000 for HDU. Rs 12,000 without a ventilator and Rs 15,000 with a ventilator for isolation ward. With a sudden surge in COVID-19 cases in Karnataka, it is not possible to get everyone admitted in a government hospital where the rates are pocket-friendly. People are forced to avail treatment in private hospitals and pay a much higher sum of money. This demand for all medical care facilities has also brought a sense of profit-making to hospitals that are not affiliated with the government. Capping the charges can now reduce the burden on people suffering from COVID-19.
COVID-19: Testing Labs Goes Up by 1,000 Across India
– June 24, 2020
The Indian Council of Medical Research (ICMR) in a tweet announced that it has set up over 1,000 COVID-19 testing labs across the country. It said that it was a major milestone in increasing testing in the country. Of the 1,000 labs, 270 are private, while the remaining 730 are government testing labs. It said that as of 23 January 2020, there was only one testing lab which has not increased to 1,000 today. The ICMR advised all states, private and public institutions to take necessary steps to increase the rate of testing of COVID-19 samples. The novel coronavirus was declared a pandemic by the World Health Organisation (WHO) after it spread across the globe affecting almost every country in the world
---
Read informative Health Insurance Articles at Acko.
Read all our insurance & non insurance related articles here.